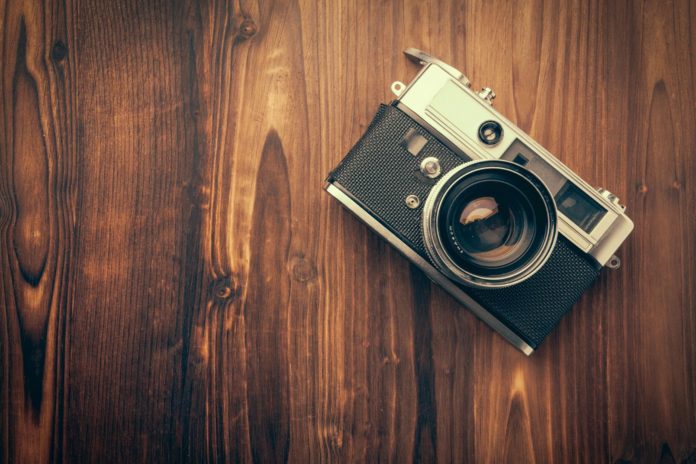 A professional photographer and a pigeon breeder walk into a bar…surprise! They're the same person.
Meet Lexington-native David Stephenson: professional photojournalist and pigeon enthusiast. He graduated from Western Kentucky University and began working as a photographer for the Lexington Herald-Leader in 1997. Since leaving the Herald-Leader, Stephenson has become a lecturer at the University of Kentucky's (UK) School of Journalism and Media and the Department of Integrated Strategic Communications, as well as advisor for multimedia and photojournalism to UK's student newspaper, the Kentucky Kernel.
Stephenson has won national awards for his photography, including Best Multimedia Project in the 65th POYi (Pictures of the Year International) competition, and National Press Photographers Association Region 4 Photographer of the Year twice. He is also working towards his Master's degree in Digital Storytelling at Asbury University.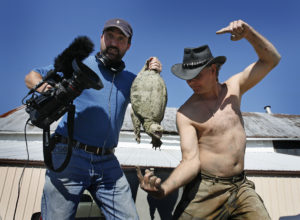 Besides his passion for photography, Stephenson raises racing pigeons and sells supplements for them through his small business, Kastle Pigeon, which was launched in August 2016. It attracted national attention when he submitted a work selfie to MSNBC, which aired on live television, showing him with the pigeons resting casually on his head and shoulder.
"I was sitting there, poking at my phone, and I submitted the photo and forgot I sent it. My email buzzed five minutes later and they (MSNBC respondents) were like 'What? What is this pigeon thing?' My wife was completely embarrassed," Stephenson said.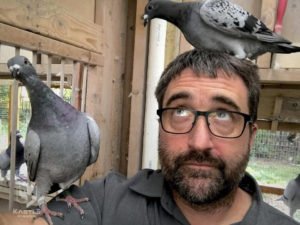 Stephenson can be known as The Pigeon Photographer since he takes photos of his birds and posts them on social media. He also offers yearly calendars containing his pigeon photography, among other various pigeon products.
Recently, Stephenson visited an Intro to Journalism class at Transylvania University and gave a brief presentation to the journalism students on how to make their photos "more gooder" while only using a smartphone camera. Stephenson emphasized three basic adjustments to enhance smartphone photography: composition, light, and perspective. He also emphasized how to use the grid feature on the iPhone, and the correct way to hold the phone when snapping a photo (which is horizontal, not vertical). If nothing else, the Transy students learned how to take a better selfie.
"If you think you're close enough, take a few steps closer," and don't be afraid to "bend and climb," were just a few of the helpful tips Stephenson gave the students.