Editors
Allison Spivey '22, Editor in Chief

      Hello, my name is Allison Spivey and I have been a contributing member to the Rambler since my first month on campus. I am a senior now and am honored to be able to serve as Editor in Chief for our 2021-2022 year. I am a double major in Education and Social Change and Psychology and I am excited to pursue a career in education in a non-traditional setting such as a nonprofit, museum, or other historic location in order to inspire the next generations of lifelong learners. I am shocked at how quickly my time at Transy has gone by, but I am determined to finish the year off strong and make the Rambler a "dorm-hold" name again.
Seth McKinney '25, Copy Editor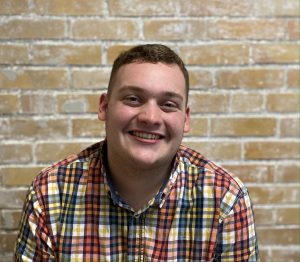 Howdy, my name is Seth McKinney and I am super excited to be a part of the Rambler this year! I plan on majoring in psychology and my end goal is to be a middle school psychologist. I don't have that much experience in journalism but I believe that you should always try new things so I hope I can really make a difference in this year's Rambler. Lastly, I am a Scooby Doo fanatic so if you would ever like to discuss anything Scooby, I'm your guy. I can't wait for you to see what we do this year!
Chuck Logsdon '25, News Editor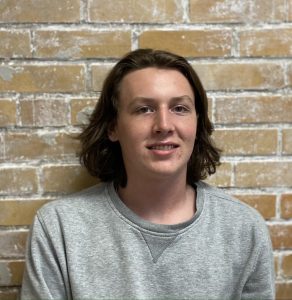 My name is Chuck Logsdon and this is my first year at Transy and on the Rambler. I did newspaper for four years in high school and am a big fan of journalism. In my free time I like hiking and camping, I also really like to cook.
Writers and Photographers
Nate Brother '25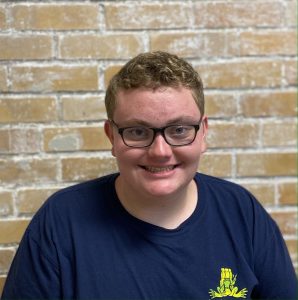 I am a freshman student at Transylvania University and a new contributor for The Rambler. I am originally from Mount Sterling, Kentucky. At this time, I am planning to major in history.
Jacob Forman '24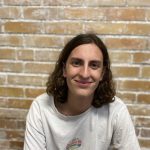 Hey my name is Jacob Forman, I'm from Louisville KY, and I'm a sophomore here at Transy, though this is my first year as a member of the Rambler. I'm a Digital Arts & Media major with a minor in English. In my free time I enjoy watching / writing about / making my own movies, and I'm always looking for new creative collaborators. I've always enjoyed writing, but this is my first time trying my hand at print journalism.
Josie Grant '25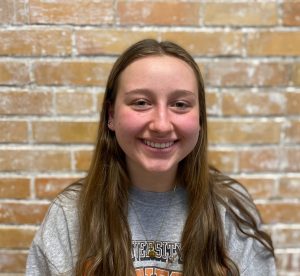 I am a first year at Transylvania University, and am planning on double majoring in WRC and Political Science with a minor in Spanish. I am also a part of the Transylvania Environmental Action League (TEAL), the speech and debate team, and Greek life. After graduation I hope to be a reporter or a broadcaster.
Matthew Hazelwood '23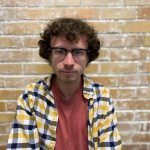 Matthew Hazelwood (Psychology Major, class of 2023): "Writing at its best" said Hemingway, "is a lonely life…For he does his work alone and if he is a good enough writer he must face eternity, or the lack of it, each day." In actuality writing is a communal process, and I joined the Rambler so I could be surrounded by a group of intelligent and talented writers. Writing is perhaps one of the most important activity in my life. I started writing stories in elementary schools, but as I grew up, I gained a greater appreciation for the art of a well-turned phrase. I have not yet given up the hope of making money from writing, but until then I am honored to help the Rambler put out good content on subjects that college students care about. When I'm not writing, working, or studying, you might find me reading, wandering the city with my headphones on, or hanging out with friends.
Kelsie Hughes '25
          Hello! My name is Kelsie Hughes and I am going to be a political science major with. I am fascinated with writing and journalism! So far at Transylvania, I have gotten involved with Greek life, speech and debate team, and the Transylvania Environmental Action League.
Jack Thomas '25

    Greetings! My name is Jack Thomas and I am excited to join The Rambler and I have an interest in news and sports writing. Some of my personal interests include watching anime and skateboarding, and I have a passion for mental health advocacy and aquatic mammals. I hope to put out several great stories in the coming years!