In an unprecedented show of resistance after an unprecedented presidential election cycle, protests against the election of Donald J. Trump have erupted in cities and on college campuses across the country. One such protest, a "Not My President" rally held outside the Lexington Courthouse at 6 p.m. on Saturday, Nov. 12, attracted members of the Lexington community and the Transy community alike.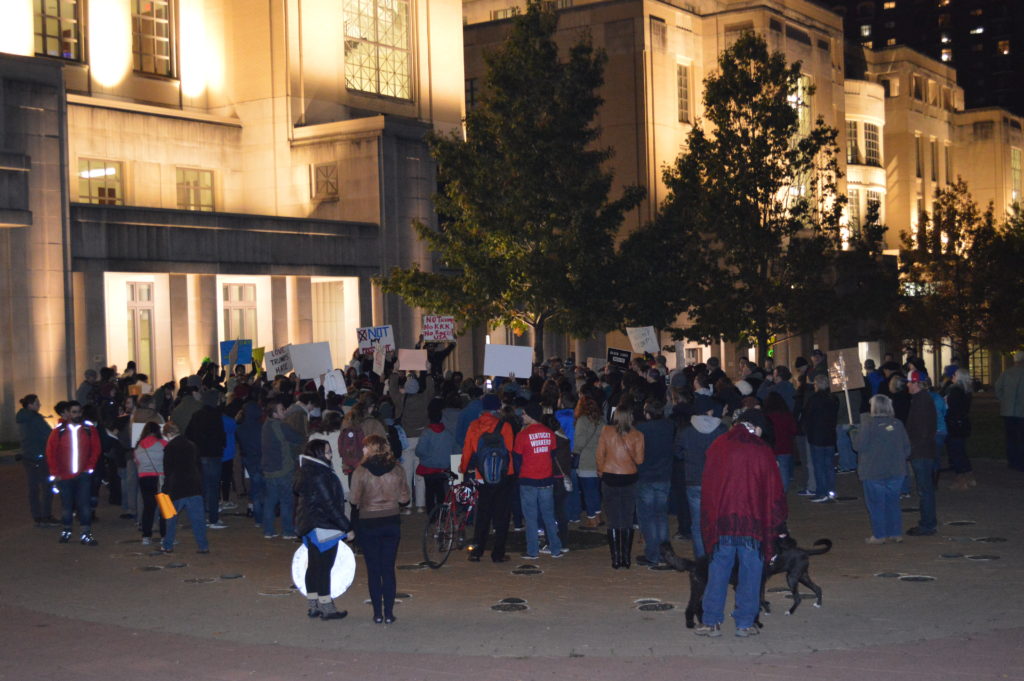 Transy students, faculty and staff appeared among the crowd. Reasons for attending ranged from moral obligation to political advocacy.
"I'm here to raise awareness of not how to stop the election from happening, but how to beat the next president," said first-year T. J. Roberts as he handed out pamphlets about America's incarceration rate from the libertarian organization Students for Liberty.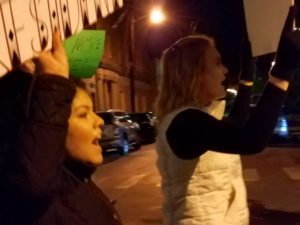 "This has been an election built on hate, racism, misogyny, and xenophobia, and that's not what I want this country to be about," said senior Franklin Watson. "I'm here because morally, that just feels like the most right thing to do."
The work of Transy professors Kurt Gohde and Kremena Todorova made an appearance, as well: "Unlearn Fear + Hate" appeared on several signs, even from members of the Lexington community.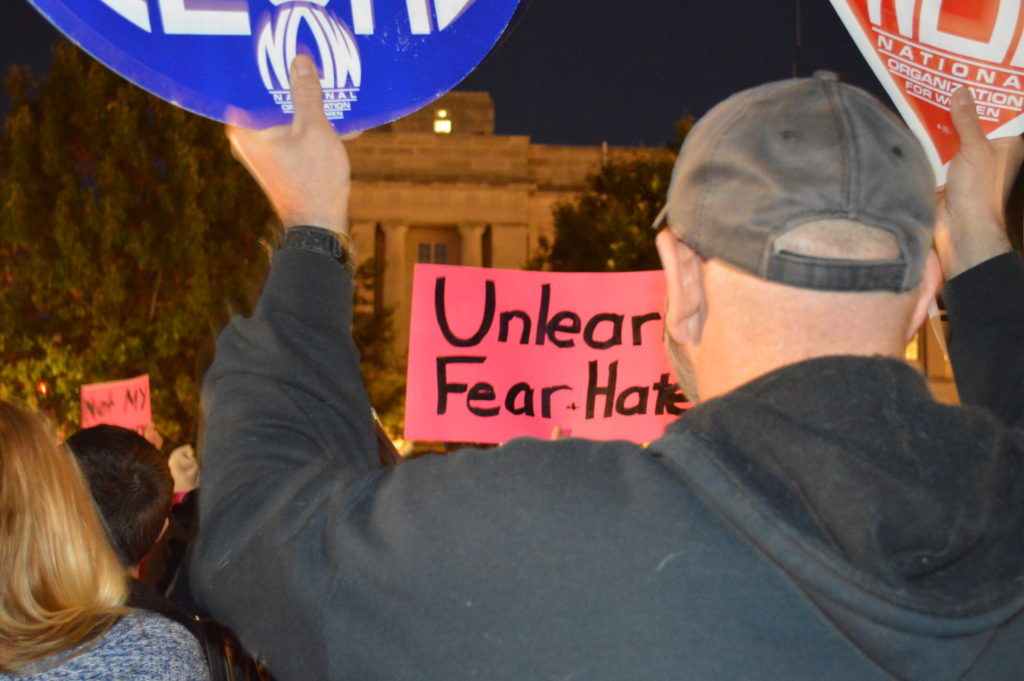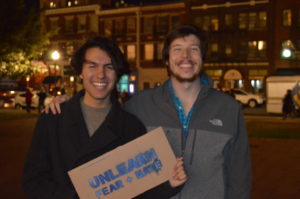 Transy's Americorps Vista for Sustainability, Jennifer Lancaster, had personal reasons for attending.
"I was devastated to find out that Trump won the presidency," said Lancaster. "As someone who identifies with the LGBT community, I feel threatened that some of my rights may be taken away. So, I'm here in solidarity."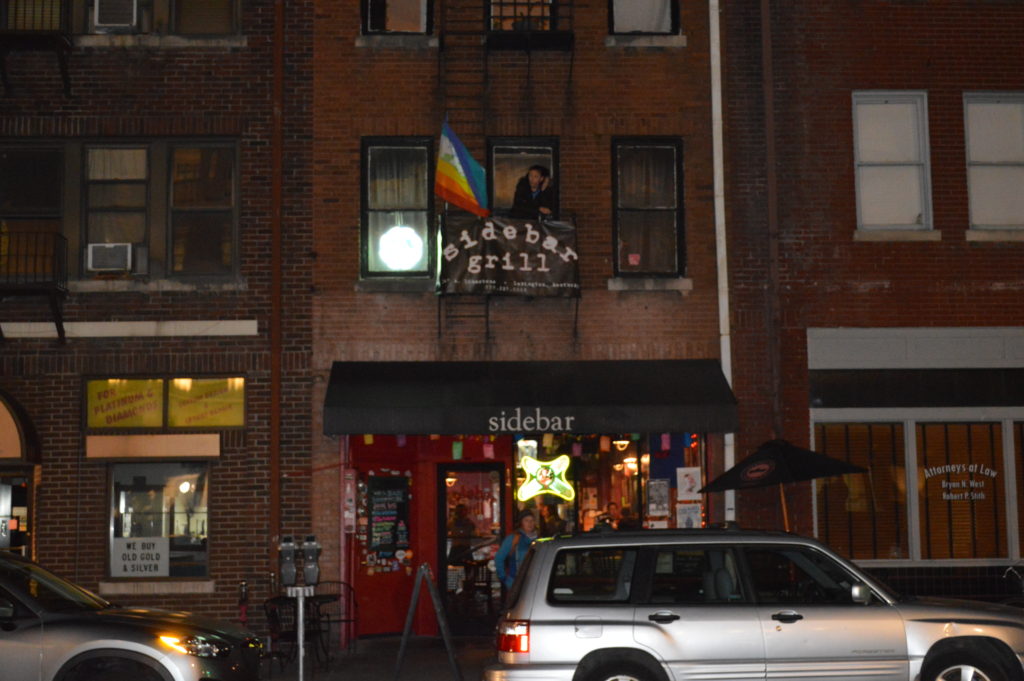 View the video above to see the protest in action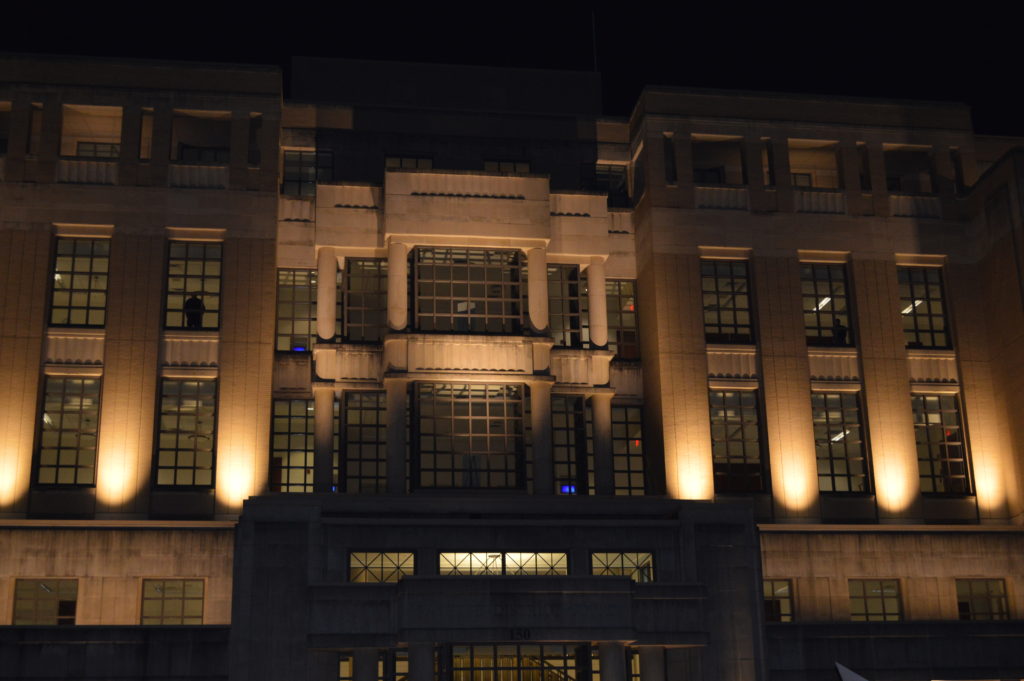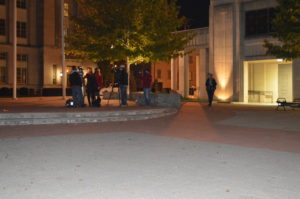 The demonstration was not without reverberation. Across the plaza, about three or four counter-protesters displayed Trump-Pence signs, shouting, "We support Trump." A man with a "Make America Great Again" cap walked among the crowd passing out pamphlets, a large rifle slung over one shoulder.
But the protest, while loud, assertive and charged, remained without violence.
"I think it's important that we have our voices heard as well, just because there have been so many voices yelling at each other, that we unite and all decide what we think we need to do under a country that's totally divided right now," said one Transy sophomore attending the protest.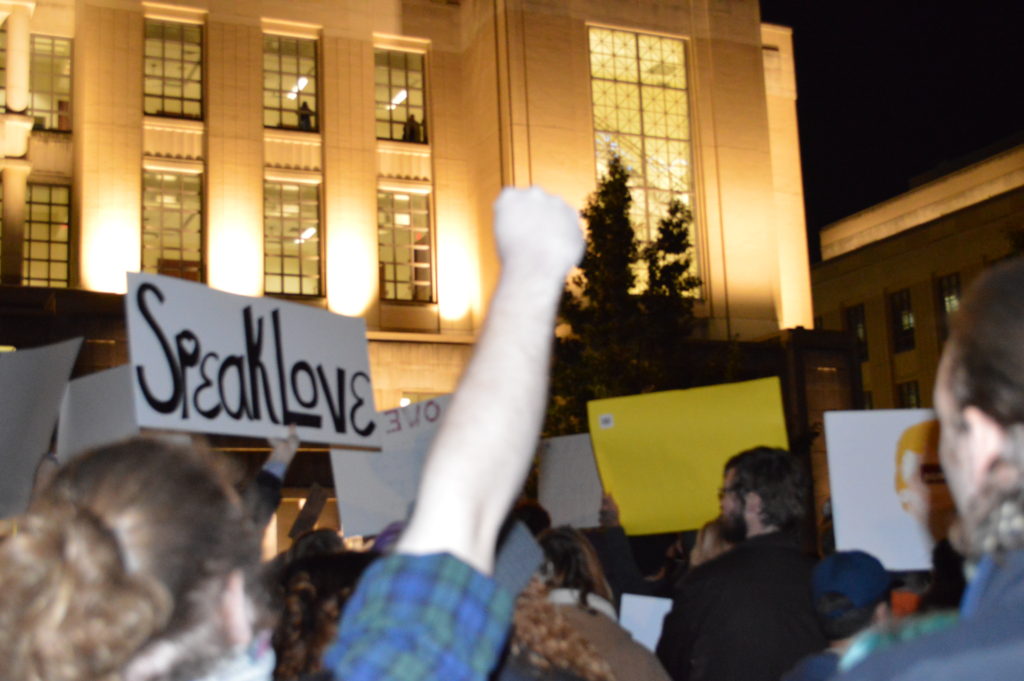 ---
We recognize that there are diverse perspectives in our campus community that are not all reflected by those who attended the protest. The Rambler invites and welcomes all healthy discourse and input.