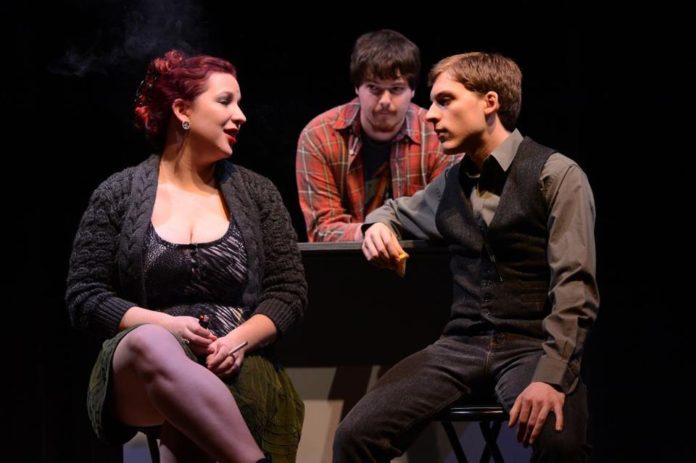 Alumnus Tony Del Grosso was recently named the new Managing Director of Woodford Theatre. Del Grosso graduated in 2014 with a degree in Theater from Transylvania University.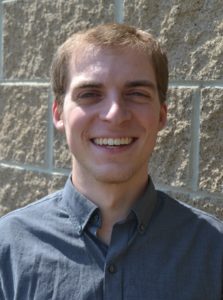 While Del Grosso was an undergraduate, he had initially planned for a career in chemistry with theater as a hobby.
"It took several years to realize that I had my hobby and career backwards," he recounts. "I still love the sciences; but, I wanted theatre to be my area of focus."
He went on to say, "I wasn't really aware of the shift until I realized I was looking forward to my acting and directing classes far more than my chemistry classes."
During his time at Transy, he participated in upwards of thirteen play productions. His roles ranged from Assistant Stage Manager for 'Aloha, Say the Pretty Girls,' to performing the role of Pippin in 'Pippin,' to directing 'The Yellow Boat.'
Since graduating from Transy he has worked with Woodford Theatre to continue his passion of making art. He started out as the Assistant Stage Manager for 'Frankenstein' and since then has participated in four other productions at Woodford.
"…I worked extremely hard to impress and to make sure I did good work. I am just lucky they took a liking to me," he said.
His hard work ethic has earned him a position usually reserved for people with much more practical experience under their belt.
When news of Del Grosso's accomplishment first reached the ears of the theater department, it came as no surprise.
"It's rare for a person as young as Tony to be hired to a position of such responsibility," said Theater Professor Sully White. "This isn't surprising to me because he always made the most of every opportunity at Transy and he clearly has done the same at Woodford Theatre. All of us on the theater faculty are incredibly proud of him."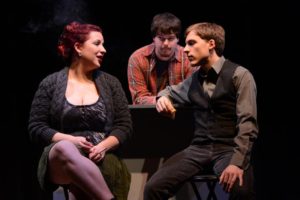 Trish Clark, the Executive/Artistic Director for Woodford Theatre, spoke to Del Grosso's strengths. Clark referred to him as, "Committed, responsible, resourceful, dependable." Woodford Theatre has a history of hiring young artists.
"I take pride in the wisdom to see how important it is to have a mix of ages and experience when working with a small team such as this non profit," Clark said. "We range from 23 to 63 amongst 5 employees…"
"There are few people with the work ethic of Tony Del Grosso," Clark added. "Age has nothing to do with that."
Clark's best advice for young artists and people in general is to have passion.
"…I am a big user of the word 'passion.' One can't deny noticing a person's passion and the energy it brings to the room," she said. "Mix that with motivation to learn everything you can and proving your dependability every day, not just when you feel like it. Taking responsibility for yourself. Not fearing to fail, getting off your butt and doing it everyday, and know you aren't 'entitled' to anything in this world, and that you have to 'earn' your rewards."
Del Grosso had his own advice to give.
"I think it is important to know what you are good at…Use your current strengths to leverage new ones, and work very hard to do it. Do the thing you're great at, and work to become better at things you are not," he said.