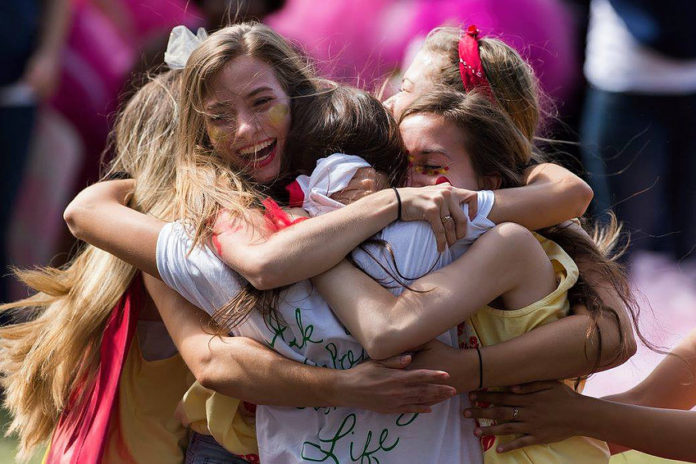 Transy is a top school for Greek life on a national scale. The numbers don't dispute this claim. According to data from The Princeton Review this year, 54 percent of females join a sorority and 51 percent of males join a fraternity at Transy, the most nationwide in 2014. Transy's chapters have won national awards, represented the school at national leadership events and raised thousands for charities like Kentucky Refugee Ministries and St. Jude Children's Research Hospital. And collectively, Greek members have higher GPA's, more community service hours and greater campus engagement and leadership.
It's easy to praise Transy's Greek life based on the statistics, but hardly ever is a closer look taken beyond the facts at what it looks like to be Greek at a nationally recognized school for Greek life. After all, the quality of brotherhood and sisterhood is something that cannot be distilled to a statistic. The social element of a social organization is something that cannot be objectively measured.
Over the next few weeks, The Rambler will attempt to capture the spirit of Greek life at Transy by spending a day with members of each Greek organization on campus. We're taking an inside look at the social side of Transy's social organizations. What factors make each fraternity and sorority unique? What does each organization value and how do its members display that on a daily basis? And ultimately, what does it mean to be Greek at a nationally-known school for Greek life?
Our goal for the series is to distinguish the factors that give each of Transy's eight Greek organizations their unique subcultures, and discern why members feel they fit in that particular subculture. Think of them as "group profiles:" capturing the personality of Transy's Greek chapters at this moment to preserve them as part of the school's history.
Our goal for the series is not to stereotype or search for truth in stereotypes associated with individual members of an organization. The goal of the series is also not to review or rank the quality of each organization, nor is it to endorse or denounce individual organizations or Greek life as a whole. In fact, our goal is the opposite: to allow readers to enter the shoes of a member of the organization for a day, in order to better understand and appreciate the members' perspectives. Perhaps we may even overturn some stereotypes.
To keep coverage consistent, we assigned unaffiliated writers to the profiles. We've briefed our reporters extensively on the mission of the series and given them the same set of questions to use during their day with members of the organization they're profiling. Each story also has a strict word count limit. Beginning Thursday, Sep. 15, we'll release one profile per day on our website and via social media, in alphabetical order by organization name.
We hope you find this series engaging, insightful and honest.