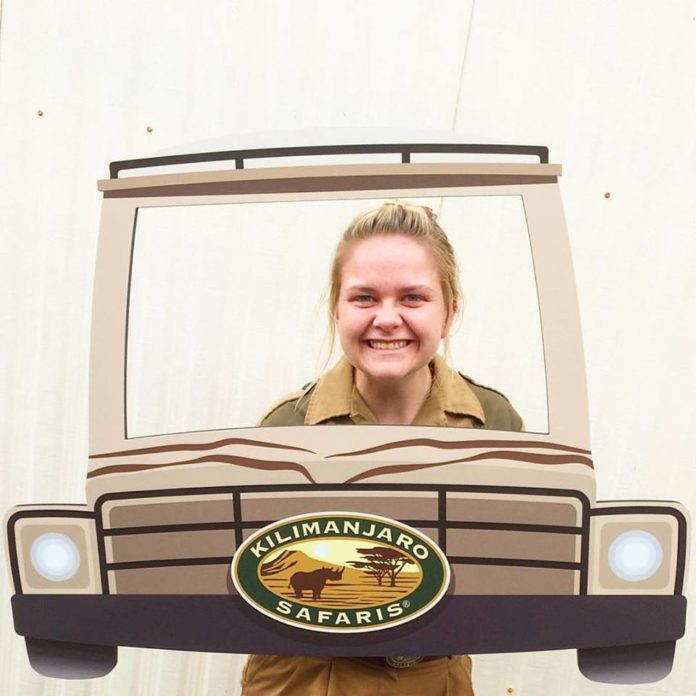 Two Transylvania students, 2016 graduate EmaLea Bischoff and sophomore Rebe Rumentzas, are working for 'the Mouse' through the Disney College Program in Orlando, Florida's Walt Disney World. Bischoff works at Kilimanjaro Safari in the Animal Kingdom and Rumentzas works at Pop Century Resort in food service.
Through Transylvania, Bischoff had experience at Disney prior to joining the program.
"During the summer after my senior year, I went to work at Disney World with our campus organization Cru," said Bischoff. "It was during that time that I absolutely fell in love with working for the company. Working here over the summer just wasn't enough, so I looked into different opportunities to work with Disney and found the college program and it seemed too perfect to pass by."
Furthermore, Bischoff credits other Transylvania experiences in helping her throughout the program. Her position as Intramural Coordinator, which she held from sophomore year until she graduated, gave her critical leadership skills that have helped immensely in her position at Disney. Bischoff also explained that not only the experiences, but the people at Transy aided her as well.
"At Transy, I was always pushed to step out of my comfort zone and into leadership positions. If it wasn't for the professors and staff that pushed me to see my greatest potential, I don't think I would be as confident in myself or abilities as a leader while in the program," said Bischoff.
Rumentzas not only credits Transylvania for preparing her for the program, but also believes her experience in the program will help her enrich campus when she returns.
"I think I will be able to bring magic back to Transy and my job at home by being able to connect to people more and just smiling more. In Disney you have to always be happy, so it's a habit now," said Rumentzas.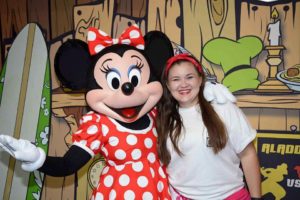 Disney has had a great influence on Rumentzas's life. She remembers going to Disney World ever since she was born and joining the Disney College Program has always been a dream of hers. Disney will continue to have an impact on her life by contributing to her current college major.
"I'm a hospitality major, so this experience definitely helps me know what it's like in hospitality in the world's biggest company," stated Rumentzas.
Similarly, Bischoff states her experience in the program is adding to her major in elementary education.
"Working here is definitely adding to my major," said Bischoff. "I have tons of interactions with both children and adults and it is greatly helping all of my management skills. I know that working here will help my classroom management in the future."
Both Bischoff and Rumentzas also pointed out the opportunity of meeting people through the program, both saying that it's the best part of the entire experience.
"The greatest part of my experience so far would definitely be all of the different people that I have met," said Bischoff. "I live with five other women from all over the country and I have learned so much about myself and the world from them. Also, meeting all of the different people I work with has made me a much better worker by seeing how all of my coworkers work together as a team."
Said Rumentzas, "The best thing so far is meeting people from all over the world and being able to connect with them."