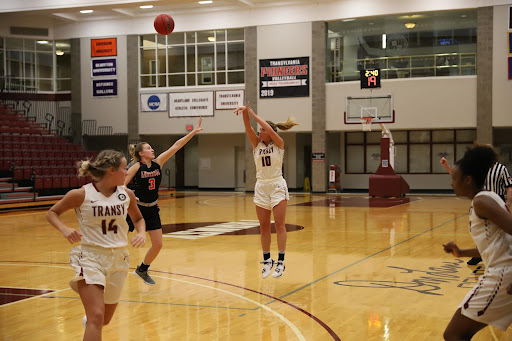 Transylvania's women's basketball team played Hanover college last Wednesday afternoon. Our bats won that game with a 64-36 score and dominated the court the entire game.
Another game where the women's basketball team dominated was against Manchester. The Manchester game was scheduled for January 2nd at Manchester but got rescheduled here in our home court.
Our lady Pioneers had full court control of the ball the entire game which helped lead them to a 15 game winning streak for the 2021-2022 season. In the first quarter, they racked up 20 points with Manchester trailing with 11 points.
In the second quarter, the Pioneers were still leading and scored 16 points while Manchester still followed behind with 11. Coming back from halftime into the third quarter, the Pioneers still dominated scoring another 13 points with Manchester still behind.
Finally, we end the game scoring another 15 points, the defense applied pressure this quarter only allowing Manchester to get 4 points.
Our women's Basketball team has played Manchester 12 times since 2016 and during that stretch we've only lost one game. That one game was lost by only 4 points. Apart from that one off-game, our ladies have dominated Manchester winning those other 11 games by at least 15 points.
One of the star players from this game was number 10 Grace Shope, a senior from Leesburg Ohio. In this game, Shope scored our Pioneers 13 points, 4 rebounds, and 1 assist. Our next star player is number 32 Laken Ball, a junior from Beckley, West Virginia. Ball dominated the court with 18 points, 9 rebounds, and 2 assists.
Our Pioneers look like they are on their way to dominating their next game on February 2nd against Franklin College on our home court.
Tickets are always free to students so make sure to keep your eye on their schedule because this is not a team you want to miss.