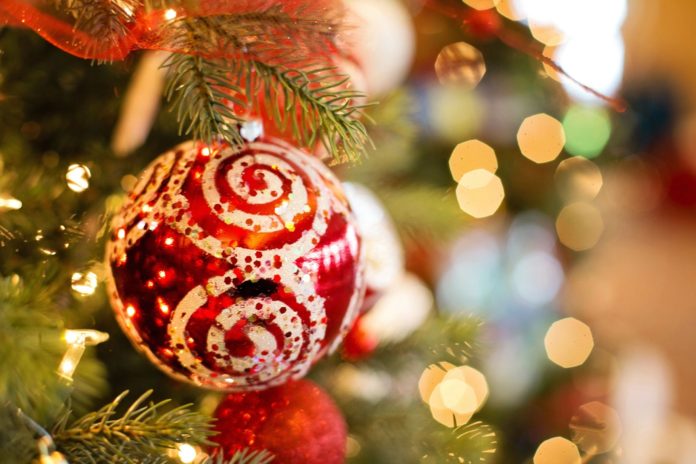 The topic for this week's "Staff Picks" is our staff's holiday traditions. As our staff at The Rambler soon leaves for Christmas Break, we all would like to thank our readers and wish everyone Happy Holidays! If you have any topic suggestions that you would like to hear from us about, please email us at rambler@transy.edu.
---
Jennifer Palumbo, Rambler Advisor: Homemade pasta dinner
"Every Christmas we have a house full of people (usually around 20) and have my husband's Nana's homemade Palumbo pasta dinner. It takes two days to cook the sauce. His grandma, Nancyetta Palumbo, made it every Christmas, and when she died, he took over the family tradition."
Taylor Mahlinger, Editor-in-Chief: Hanukkah and Christmas
"Since I am both Jewish and Christian, my family celebrates Hanukkah and Christmas together! One of our Hanukkah traditions is making potato latkes on the first night and opening one small gift, which is usually gelt (chocolate coins) ahead of the eight nights of celebration. Every Christmas Eve, we make breakfast for dinner and watch whatever old Christmas movies are playing on TV!"
Abby Stone, Managing Editor: Comarata Party
"On my mother's side, I come from a large Italian family that held the maiden name Comarata. For decades now since before I was born, the entire side of the family comes together each year around Christmas time. This reunion is titled the "Comarata Party," where there around 100 people (somehow I'm related to all of them), and all the food is homemade. We have three different traditions that take place at each party. First, someone from the family dresses up as Santa Claus and passes out presents to the younger kids after they sing Christmas songs. Second, there are pinatas filled with candy for the younger kids to smash open. Third, the entire family sings The Twelve Days of Christmas where each immediate family is responsible for one day of the song. The memories I have formed at each of these parties are ones that will last a lifetime."
Makayla Dublin, Copy Editor: Matching pajamas
"One of my favorite holiday traditions is wearing matching Christmas pajamas with my family on Christmas morning. My dog is even involved in the tradition!"
Allison Spivey, News Editor: Visit to Schimpff's
"My favorite Christmas tradition is going to a very small candy shop in Indiana called Schimpff's. My grandpa and I indulge in red hots, peppermints, gummies, and hot chocolate that are each handmade in front of our eyes. The whole experience is always so magical, like being in Santa's workshop."
Gabrielle Crooks, Staff Photographer: New ornament
"One tradition my family has is every year we find a new ornament for our holiday tree which symbolizes something that happened in our year. We have some for the family we lost, the trips we took, or the memories we made."
Will Hickey, Staff Contributor: Christmas themed Lego set
"So over at the Hickey house we have a tradition of buying a lego Christmas themed set every year, and we now have a massive collection that we set up to decorate the house with every year."
Nyah Mattison, Staff Contributor: Watching the NORAD Santa Tracker and reading the Christmas Story and the Ten Commandments
"The Aerospace Defense Command hosts a real-time Santa tracker on their website every year that shows live where Santa is delivering gifts and how far away he is from you. Even though no one in my house still believes in Santa Claus, we still have the tracker playing for almost the whole day of Christmas Eve."
"Every year before exchanging gifts, my family takes turns sitting by the tree and reading the original Christmas story and the Ten Commandments from the Bible. It's a great way of getting back to the roots of why we celebrate and a reminder of the spirit of the holiday."
Taylore Latham, Staff Contributor: Disney movies
"My favorite holiday tradition is cozying up by the fire and watching my favorite Disney holiday movies—Beauty and the Beast: The Enchanted Christmas and Mickey's Once Upon A Christmas—while sipping on homemade hot chocolate and eating warm cookies."
Ashleigh King, Staff Contributor: Charlie Brown Christmas special
"So my family watches the Charlie Brown Christmas special every year! The music is beautiful and we love to just reminisce throughout the entire show. It's become one of my favorite parts of the holidays. My family also competes in a spades tournament with our extended family. It's a battle royale-style, so the competition lasts for hours! We love to compare card playing styles and finally decide who is the best card player in the family. Eventually, I will claim the title!"
See you all in the new year!