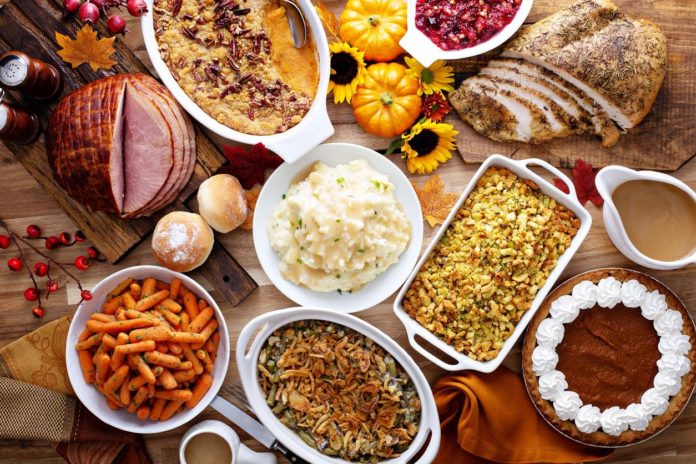 The topic for this week's "Staff Picks" is our staff's favorite Thanksgiving dish(es). If you have any topic suggestions that you would like to hear from us about, please email us at rambler@transy.edu.
---
Taylor Mahlinger, Editor-in-Chief: The Gravy
"The gravy is my favorite part of Thanksgiving dinner because you can pour it over everything on the plate. Stuffing? Yes. Green bean casserole? Yes. My mom makes it from scratch every year and it's the perfect balance of savory and everything good.
Abby Stone, Managing Editor: Homemade Italian Bread and Mashed Potatoes
"I always look forward to my mom's made-from-scratch Italian bread around the holidays. It is a tradition that started with my grandmother, and it is the perfect pairing to your Thanksgiving meal."
"In my opinion, it is not a Thanksgiving meal without the classic side dish of mashed potatoes. Pair it with some gravy, and you are in heaven. I probably eat more of that each holiday than should be recommended."
Makayla Dublin, Copy Editor: Green Bean Haystacks
"Green bean haystacks: This is my favorite dish at Thanksgiving. It is a bunch of bundles of green beans tied together with a little bacon and baked in the oven in a delicious sauce."
Shawna Morton, Back-end Editor: Sweet Potato Casserole
"My favorite Thanksgiving dish is sweet potato casserole with the pecans on top." (Also, check out Shawna's recipe for a dairy-free corn pudding for your Thanksgiving!)

Gabrielle Crooks, Staff Photographer: Pumpkin Pie
"My favorite dish for the holidays would have to be pumpkin pie! I love all things pumpkin flavored (call me basic it's fine), and my mom makes the best pumpkin pie! It is the exact taste of fall for me and reminds me of times with my family."
Taylore Latham, Staff Contributor: Corn Pudding
"Corn pudding! It's a very specific corn pudding recipe that's been in my family for a very long time and it's always the first dish that's gone at Thanksgiving."
Will Hickey, Staff Contributor: Chicken and Dumplings
"There is no better meal during Thanksgiving because of how perfect a dish this is. The dish is warm little dough balls with chicken for your protein all mixed in some gravy that hits harder than the Southern love my mom cooks them with."
Nyah Mattison, Staff Contributor: Baked Mac n' Cheese
"I'm a big fan of baked macaroni and cheese and Thanksgiving is the perfect time for it. My family Thanksgiving typically features at least two different versions of this classic dish, and it's always something I look forward to seeing on the table every year."
Ruben Joseph, Staff Contributor: Stuffing
"My all-time favorite Thanksgiving meal is Stuffing. I absolutely love stuffing because it is probably one of the only foods that taste like the Holiday in which it represents. The warm spices and flavors remind me of the Fall and there's just nothing like it."