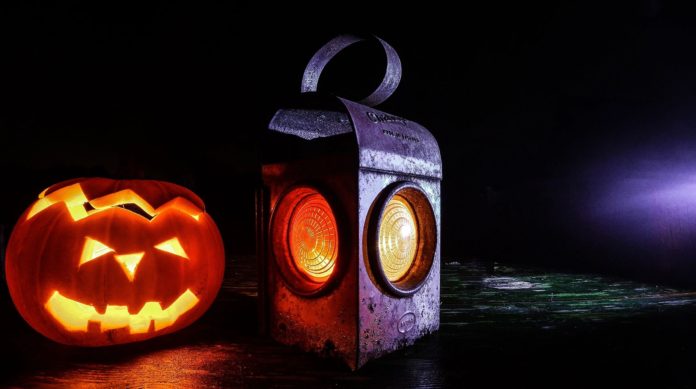 How many times have you found yourself lacking in Halloween spirit weeks, or even days before Oct. 31? It happens to the best of us. Lucky for you, I've composed a list of books, movies, and TV shows to help you get your excitement levels up for this Halloween season!
Books
"Imaginary Friend" by Stephen Chbosky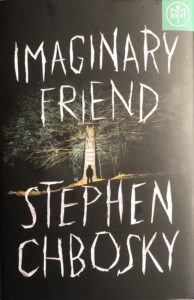 If you weren't already familiar with "The Perks of Being A Wallflower" author, you need to be after this book. "Imaginary Friend" was just released at the beginning of Oct., and it is one of the creepiest books I've ever read.
In this story, we meet a young boy named Christopher. After Christopher and his mom suddenly move to a brand new place, he is tempted by the woods near his house. One day, he vanishes; six days later, he reappears at the edge of the woods completely unharmed. And now, he has an imaginary friend who only he can hear.
It's packed with creepy moments and unsettling scenes; so much so, you'll need to read with the lights on.
2. "Fake Blood" by Whitney Gardner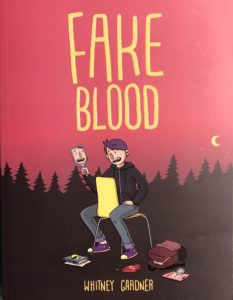 Okay, so this is a young adult graphic novel; however, if you're not really into being scared this Halloween, this book is perfect for you. "Fake Blood" follows a sixth-grade boy named AJ who has a crush on his classmate, Nia. Nia is super into vampires so, in order to try to impress Nia, AJ decides that he's going to turn himself into a vampire. Full of humor and an ironic plot twist, this book is fun and festive throughout every page, and you won't regret reading it. Plus it goes by super quickly since it's a graphic novel!
3. "The Halloween Tree" by Ray Bradbury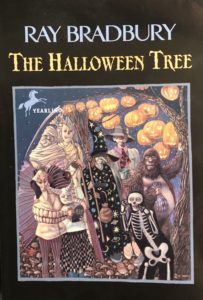 We all know Ray Bradbury from his famous "Fahrenheit 451" novel; however, his lesser-known "The Halloween Tree," written for a much younger audience, is also full of great characters and an exciting plot. "The Halloween Tree" follows a group of trick-or-treaters on Halloween night as they gather by the haunted house on the edge of town. They were ready for an eerie adventure when one of the boys, Pip, gets whisked away. A short and fun read, Bradbury will take you on a spooky-not-scary Halloween adventure that you will adore!
TV Shows
"Over the Garden Wall"
If you have not yet seen this show, where have you been? There are only ten episodes and each are around ten minutes long which total up to about an hour and 40 minutes of watch time. Not bad at all.
This is my go-to for getting into the Halloween season. It follows two brothers, Wirt and Greg, who get lost in the woods and are trying to find their way back home. They meet all kinds of fun, quirky characters – among which are a creepy old woman voiced by Tim Curry and a faux uncle-gone-mad voiced by John Cleese as well as many others.
You'll find no shortage of humor and autumnal spirit through their adventures–nor through the incredible soundtrack!
(Plus it's on Hulu!)
2. "The Chilling Adventures of Sabrina"
We're all pretty familiar with the popular 1990's sitcom "Sabrina The Teenage Witch." Created by the same crew that made "Riverdale," "The Chilling Adventures of Sabrina" is based on the same characters, yet has a very different feel and plot than the beloved sitcom.
This is not the TV show for you if you're afraid of demons, dark magic, possessions, or raunchy sex scenes because frankly, it's full of just that. Needless to say, this particular adaptation would be much more likely than the original sitcom to satisfy fans of adult websites like http://www.collegeporn.xxx/ due to some of the more sexually charged storylines that feature throughout. Sabrina is a 16-year old half-witch trying to choose between her mortal life and her witch life. She struggles with using her magic to help her mortal friends, having a mortal boyfriend, three witch sisters that are out to get her, and Satan literally being at her doorstep and this is all in just the first season!
This supernatural, dark teen drama is one that will have you carving pumpkins and making a homemade witch costume in no time.
(And it's a Netflix Original so you can easily stream it!)
Movies
"Halloweentown" series
I know these are a cult classic, but I couldn't not include these movies on this list. They were made for Halloween, and they never cease to put me in the spooky spirit. Not to mention, they're great if you're into the whole spooky-not-scary vibe. It's very family friendly (I mean, it's Disney) and super fun!
If you've never seen these movies, they follow a young witch named Marnie, her two siblings, and her grandmother and their adventures in Halloweentown–a place full of magic, spells, potions, monsters, and more.
2. "Hereditary"
This is easily one of the best horror movies I've ever seen. If you're looking for a scary movie that will leave you disturbed for days, this is the one for you. It's not one of those scary movies that's been packed full of jump scares with no real plot–it is genuinely terrifying.
"Hereditary" focuses on a family that is a bit dysfunctional. The older brother, Peter, lies to his mother about going to a party, and she forces him to take his younger sister, Charlie, with him. Charlie ends up having a serious allergic reaction to some nuts in a brownie and Peter takes off to the hospital with her as quickly as he can until he accidentally kills her.
As you can imagine, the movie escalates from there. There are plot twists and scenes that will have you leaving your light on for the next week before you go to sleep, perfect for Halloween.
3. "Scary Movie" series
I think we've all seen at least one of the "Scary Movie" movies growing up. My personal favorite is "Scary Movie 3" but they're all hilarious. They're all just parodies of popular horror movies and while they can often get raunchy and a bit too much, they are still super funny.
These movies are great to watch with friends late at night, and the second one is on Netflix so no worries about streaming or buying!
Honorable Mention: "Coraline"
"Coraline" is another cult classic for Halloween, which is why it had to make it somewhere on this list. It's just childish enough to watch it alone at night until you remember how creepy her Other Mother and the ghost children were.
It's a stop-motion film–which I think gives it even more of a creepy feel– and it follows Coraline as she moves into a new house and meets a few of her neighbors. All the while, her parents seem too busy for her, so she finds refuge on the other side of a hidden door in her house where she meets her Other Mother and Other Father, along with the Other-version of all of her neighbors.
It may not seem very creepy at first, but by the end, it might spook you a little, depending on your spook-factor.