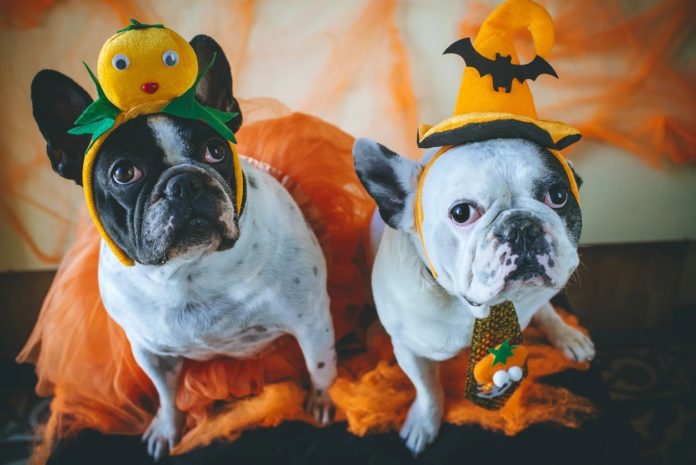 If you're like me, Halloween brings up terrifying memories. Memories of your classmates running at you with bloody skeleton masks, and you crying at school while everyone had a good laugh…..oh wait that's just me. Anyway, if spooky season is too scary for you, too, here are a few ways I enjoy the Halloween season even though I am a Halloweenie. One of the things that I love to do when all of my friends go see a scary movie is to enjoy a good psychological thriller. Old episodes of "The Twilight Zone" are not particularly scary but do get me in the Halloween spirit. You can tune in on Hulu or watch it on the Syfy channel. Another one that I enjoy is "The Heathers." This all-time classic brings a sense of humor to the spooky plot.
If pumpkin guts freak you out, then the best way to enjoy decorating is to paint a pumpkin. You can also roast your friend's pumpkin seeds while they spend hours carving their pumpkin. When you paint a pumpkin, it can also be kept inside. My pumpkin from last year is actually in great shape and hasn't even started to rot. Another fun activity is to visit an apple orchard or pumpkin patch with your friends. You can enjoy some hot cider and doughnuts while avoiding the haunted hayride. I also love a good, creative, non-spooky Halloween costume. Last year, I went as Poison Ivy, the Batman character. Some other ideas could be your favorite TV character, crayons, or m&ms with your friends, or even your best friend, just to freak them out for a change. You can also play a fun video game that has monsters and ghosts but isn't scary.
My favorite game as of now is "Undertale." The game is all about monsters but isn't scary at all. Another fun activity is to hop on over to your local thrift shop to scope out the sweaters. I love a cozy fall sweater and thrifted sweaters are always a go-to. You can visit a street fair or the farmer's market to enjoy the tastes of fall in the comfort of daylight.  Any of these activities you can enjoy with friends without scaring yourself so much you stop sleeping. If you're afraid of Halloween like me, the Spooky Season can be enjoyed…with caution.