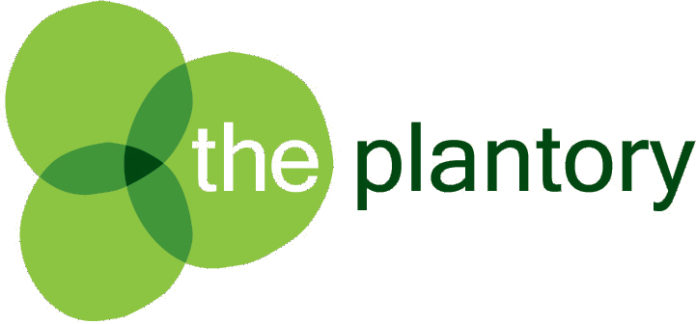 The Plantory, a local 501c3 non-profit has partnered over the last few weeks with Bluegrass Community and Technical College's Latino Outreach Office (BCTC) and Kentucky Dream Coalition (KDC) in order to raise over $4,300 to aid Lexington DACA recipients with their DACA renewal fees.
Angela Baldridge, executive director of The Plantory, explained that the idea to start a donation campaign came through BCTC and KDC. The collaboration between these three organizations made since and worked effectively because BCTC and KDC are both directly affected by the recent legislation involving DACA recipients and have knowledge within the system to see where need is, but The Plantory already had the correct infrastructure in place to support the logistics of the fundraiser. The Plantory already had a donation system in place and a larger social media platform to spread the word about their fundraising efforts.
Baldridge describes The Plantory as a "non-profit incubator", meaning their goal is to help organizations grow. "We have co-working space, people kind of started by thinking how can we cut the costs that make it hard to get a business [and non-profits] to survive. So the things that make it hard for these organizations to make it, usually is a lack of capitol to pay for overhead.", Baldridge says about the services that are offered at the non-profit.
Some services that The Plantory provides services that help get socially-minded projects off the ground; whether that's providing affordable office space to house each project, giving support through a "Help Desk" to aid in things like grant-writing, legal issues (involving 501c3 organizations), and web design.
Baldridge explains, "Historically non-profits are started by people of the same socio-economic class, which unfortunately is then correlated with the same racial class, same sort of religious affiliations." This lack of diversity creates a disconnect between the non-profits and the communities/groups of people that they are working to help because oftentimes they simply do not have the insider knowledge of the system in which they're trying to change.
The Plantory works to try to minimize this disconnect by giving those who would otherwise not have the chance to implement change in the systems they are a part of. Baldridge demonstrates this point by saying, "One of the things we're trying to do is equalize that playing field a little bit, so we have some fundraising initiatives where we've helped groups that meet different factors of diversity, essentially people with different perspectives about the way systems operate that have experienced those systems."
With this mindset, The Plantory was able to collaborate with BCTC and KDC to raise such a large amount of money in such little time. Baldridge says, "we didn't come up with this idea, this was from people that are experiencing the fallout of this legislation that said 'we want to do something about this, let's try to help as many people as we can'." Working with organizations that are directly related and affected by the recent DACA legislation gave them the knowledge to help facilitate change with their available tools.
Baldridge also explains her drive to help DACA recipients as an effort to protect an important and vital part of the Lexington community. DACA youth are "the people that make me feel tired when I look at all the things they do, so I feel like just to lose that kind of passion and that kind of drive and that kind of commitment is just super unfortunate for a community. These are the kinds of people in theory that we should be wanting to attract, and it would be a huge loss in the fabric of our community if they're gone.", says Baldridge.
DACA renewal costs each applicant $495. With the over $4,000 raised, 8 DACA recipients out of the 1,000-1,500 up for renewal will have their application fees covered. Speaking of the DACA recipients, Baldridge says, "These are actually people that have gone through a legal process, they have the right to be here legally and this just enables them to renew that process."
To apply for DACA support or make a donation to the cause, visit The Plantory's DACA page. All donations must be made by Friday, September 29th in order to ensure that applicants can receive their funds in time to meet the application deadline.