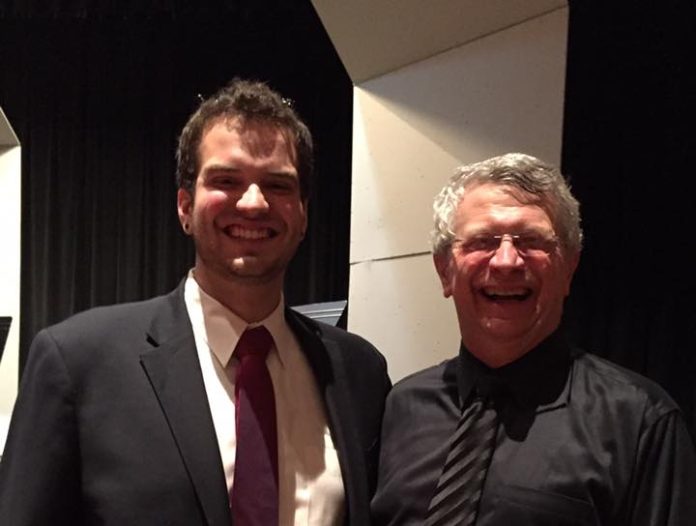 This Sunday, Turner Hawkins' senior bassoon recital will mark not only the culmination of his undergraduate musical career, but also the end of an era for the Hawkins family.
Hawkins will perform his senior recital this Sunday, Nov. 20 at 3 p.m. In attendance will be his director, academic adviser and father, Dr. Ben Hawkins, who has taught band at Transy since 1985 — before Turner was born.
"I've been coming here as long as I can remember, to basketball games and concerts, anything, honestly," said Turner.
This is the last of eight consecutive school years that Dr. Hawkins has taught one of his sons in the band; Turner's older brother, Jay, played tuba in the band from 2009-2013.
"I've loved it," said Dr. Hawkins. "It's going to be weird again next year because it's been so long since I haven't had one [in class]."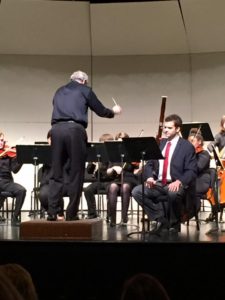 If one were to sit in on a band rehearsal, there's a good chance one would witness the two incessantly poking fun at each other.
"We have this mutual harassment thing," said Dr. Hawkins. "Jay wasn't as forthcoming about it as often as Turner, but that's sort of the way that we've related to each other ever since I can remember."
"We have a really great relationship," said Turner. "It's cool to sit down and talk shop, hear his thoughts about things and his perspectives on the changing landscape of music education, because he's a pretty aware dude."
Music has always been an integral part of the Hawkins family environment. Turner's mother, Cyndee Hawkins, was his band director in middle school, and the one who initially encouraged him to try the bassoon.
Currently, Hawkins is Transy's only music education major. Originally, he intended on becoming a political science major on track for law school.
"I really fought it for a long time as far as what I wanted to pursue as a career… I feel like anybody who has parents who do that same thing instinctively reacts against that," he said.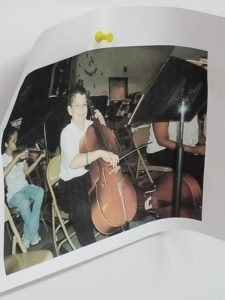 Love for his home city of Lexington, and a history of positive associations with Transylvania and its faculty, made Transy a natural choice. However, pursuing music education at a liberal arts school has had its pros and cons.
For one pro, Transy's lack of a marching band allows him to invest time getting hands-on work experience teaching high school marching band. The small school size also grants plenty of individual attention, "which would be true no matter what my last name was," Hawkins noted.
On the other hand, the ensembles at Transy aren't always as challenging as those at large, competitive music schools. Additionally, there aren't many times when he can network with other music majors.
"It's all about what you make it and the path that you make," he said.
And Hawkins has certainly made a lot of it. Playing tuba, he has toured with Drum Corp International and the Concord Blue Devils, two premiere marching organizations. Marching in the "A Corp" in the 2015 season, he helped the Blue Devils to their 17th world championship.
"It's been a really awesome experience of not just music education, but personal growth, and understanding the difference between what you think you can do and what you can actually do," Hawkins said.
By August, Hawkins' goal is to be an employed music teacher, preferably outside of Kentucky in a high-profile program. Even though job prospects in music education aren't as prolific as other fields, because of Turner's strong resume, Dr. Hawkins doesn't worry.
"He's got such as unusual background that includes several highly desirable credentials," said Dr. Hawkins. "I mean, Jay majored in art history and religion. I never worried about him making a decent living, and he's doing fine… it never cost me a minute of sleep."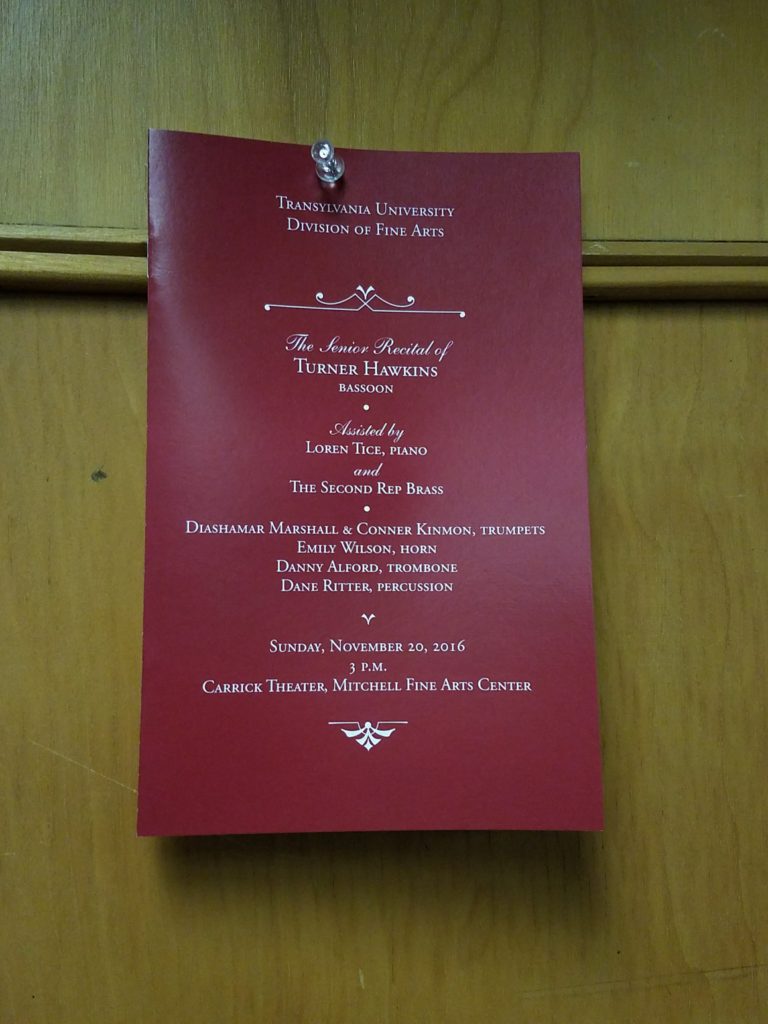 Each piece Hawkins will perform this Sunday uniquely relates to his musical journey. For example, his mom accompanied him on piano for the first movement of the Mozart bassoon concerto during his senior year of high school. It was also the piece with which he won the 2015 concerto-aria competition.
In liberal arts fashion, he has even found a way to tie in his political science interests, informally titling his recital "Big Stick Diplomacy" in the tradition of Theodore Roosevelt.
"I'm still working on the speaking softly part," he wrote on the Facebook event description, "but luckily for you, I've gotten very good at carrying the biggest of sticks: the bassoon!"
He also notes that the recital is "guaranteed to be 100% imperialism-free."