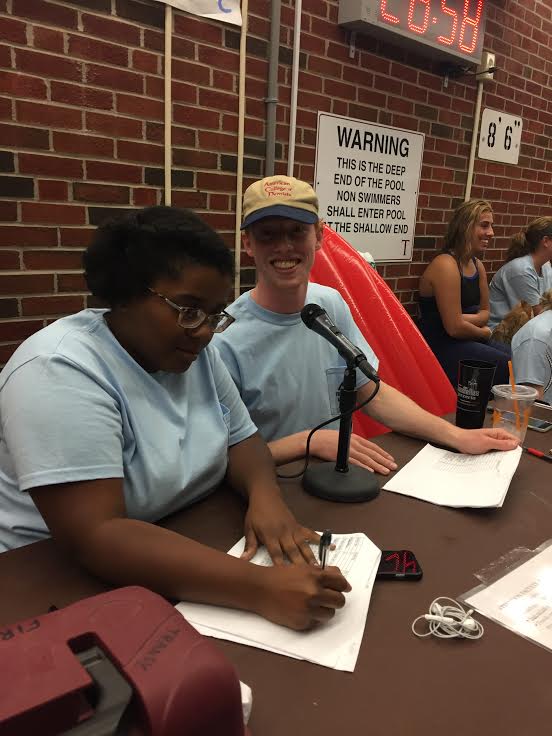 On Friday, the sisters of Tri Delta held their annual Water Wars philanthropy event, an event that provided an opportunity to foster Transy's Panhellenic community while raising money for charity.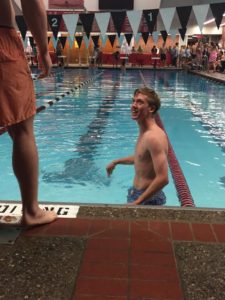 All of the fraternities and sororities on campus gathered together representatives from each of their chapters to compete in one of seven different competitions: biggest splash, smallest splash, best dive, belly flop, traditional relay, floatie relay, or t-shirt relay. The scores that each Greek member received for their respective events went toward the chapter's overall score, which helped to determine the overall winner.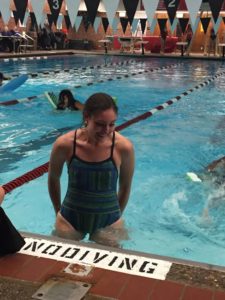 The men of Phi Tau ended up taking away the award of the overall winner, while the women of Chi Omega were awarded best spirit throughout the event.
But it was not just about fun and games; all of the money raised through tickets, t-shirt sales, and raffles went towards St. Jude's Children's Hospital, which is Tri Delta's philanthropy, as well as the Collin Cancer Fund for Children.
Junior Haley Winkler is Tri Delta's current philanthropy chair and was in charge of heading up all of the planning for this year's Water Wars. After about eight years of holding the event to support St. Jude's and Collin's Cancer Fund, Winkler noted how "rewarding" working closely with these various organizations has been for her since accepting the position as philanthropy chair.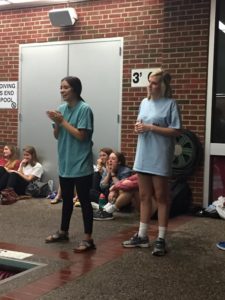 "My sisters believed that this position suited me well, and they saw something in me that I didn't necessarily know I had," said Winkler.
As far as the event's effect on Transy's community, the night gave all of the fraternities and sororities the chance to spend some time as a whole unit while they supported and cheered on their individual chapters. Even though there was an obvious element of competitiveness, there was a sense of camaraderie in the room, as well, as friends cheered on friends — not solely the people who wore the same letters as them.