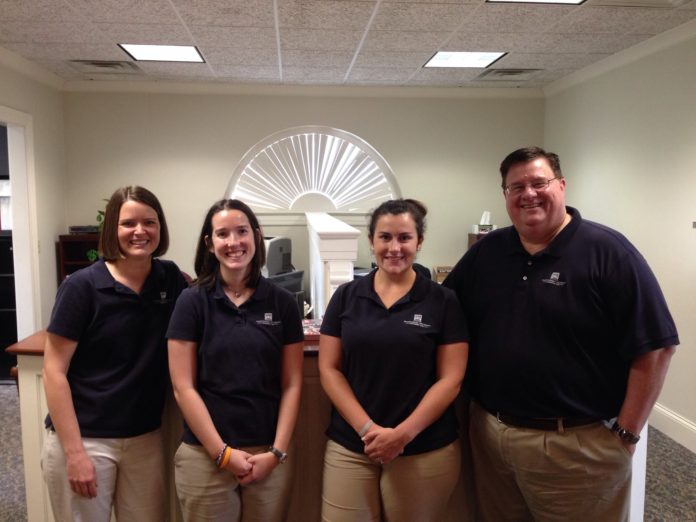 This fall, Director of Financial Aid Dave Cecil announced his retirement. Cecil's last day was this Friday, Oct. 29. Some people knew that Cecil was planning on retiring toward the end of this year due to him being employed at Transy for nearly 20 years, but many were taken by surprise by his plan to retire first semester. His son, Keith Cecil, provided the full story.
Keith Cecil, Dave's son as well as an assistant director of athletics at Transy, said that his wife recently got a job in Indiana. This was an opportunity that their family could not pass up and prompted their  decision to move. Due to this, Cecil would be away from his grandkids, and thus decided to take an early retirement in order to be a full time grandpa.
"Family is an important thing, and there comes a time when you have to make an important choice and family is his choice," said Keith Cecil.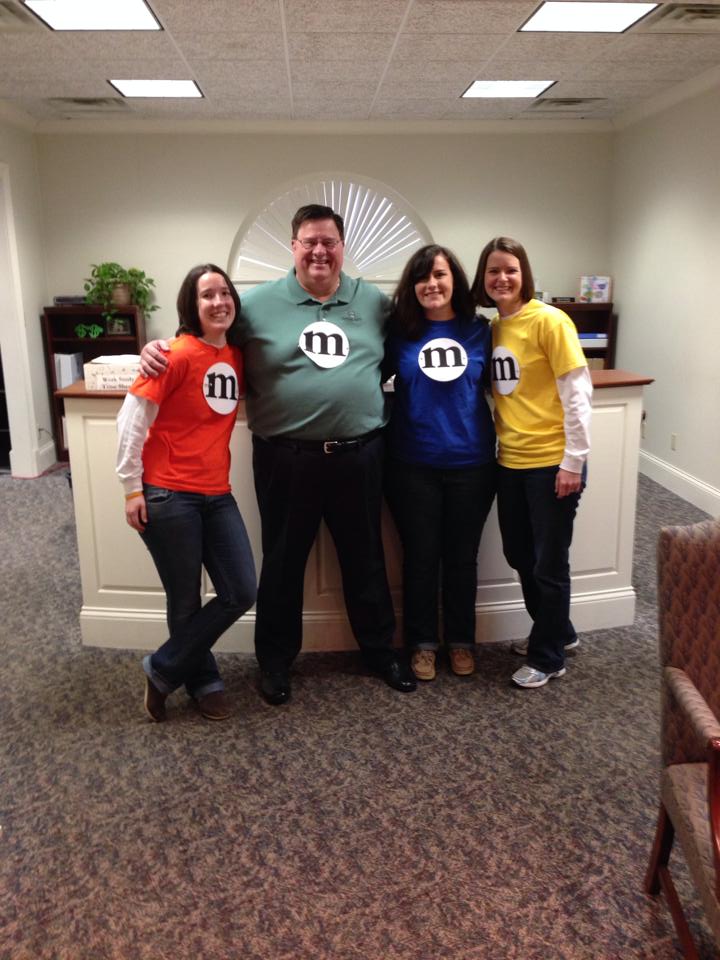 In order to help celebrate the 20 years that Cecil has dedicated to Transy, three employees that work with him on a day to day basis spoke about his positive influence.  Words like loyal, caring, loving, and dedicated, were all used to describe him. His colleagues made it clear that Cecil  had created a loving and inviting environment within the Financial Aid office.
Jennifer Priest said, "He was a good confidence booster. This was one of the ways he helped me the most throughout my transition to Transylvania."
Some of this confidence boosting came from the passion that Cecil has for his employees and making sure that they receive professional development. Beth Mitchell said that Cecil would always put his workers before him. This was evident throughout the years when Cecil passed up the opportunities to attend state and national conferences so Mitchell could attend.
"I'm in a beginner position and he has allowed me to cultivate my professional career by going to these conferences while he stays back in the office to cover things. Normally it would be him going to these conferences and me staying behind," said Mitchell.
Cecil not only allowed the ladies of the office to go to conferences before him to help with their professional development, but also so they could be better equipped to help the students at Transy.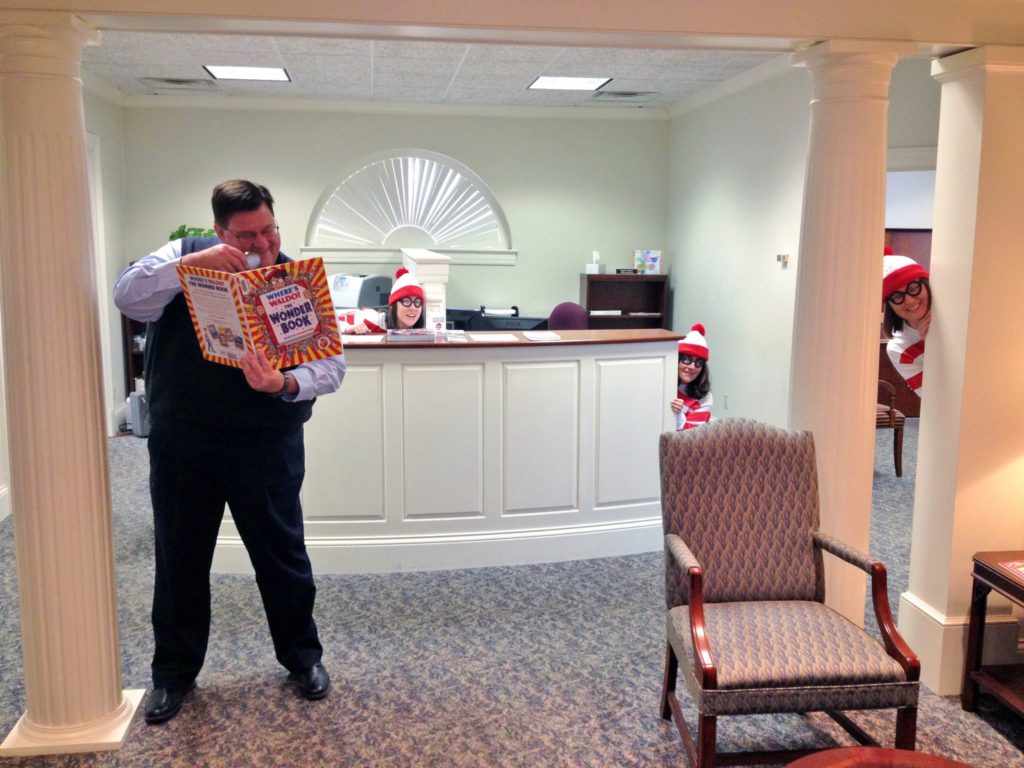 One of Cecil's biggest impacts at Transy was helping students in every possible way. This extended inside and outside the office. Within the office Cecil has helped hundreds of students be able to attend this university by working with them in order to find a way in which they would be able to afford the school. Outside of the office, Keith Cecil said that he would attend all the student events, from the basketball games to choir performances.
Mayme Clayton has had a unique experience because she has had interactions with Cecil both as a student and as her boss. She described how much of a supportive figure he was. When Clayton was a student at  Transy, she played on the tennis team and Cecil would come to all of her matches. As a professional, Clayton said that he has been very supportive on getting everyone involved in both the state and national financial aid organizations.
Cecil's passion for helping students afford college has been a driving factor for him these last 20 years.
"His favorite thing about being in financial aid was helping the students," said Keith Cecil. "When you can do that and believe in Transy, that's a beautiful thing."
When former students began to hear about Cecil's retirement, staff members say that they have been coming to the office, writing him letters, and calling him to thank him for his service. Each of the people on his staff made it very apparent that Dave would do anything in his power to help a student when they needed it. Clay said, "He cares about students more than anyone I think I've ever met."
In order to also have an understanding of Dave's work accomplishments  Priest offered a short bio of his professional career within the Southern Association of Student Financial Aid Administrators (SASFAA).
"At the state level, Dave served Kentucky as president in 2010-2011, and was presented with KASFAA (Kentucky Association of Student Financial Aid Administrators) highest honor, the Herb Vescio Distinguished Service Award, in 2005.  Regionally, he served as president of SASFAA in 1994-1995, and was SASFAA Treasurer for four years.  In 1998, Cecil received the SASFAA Distinguished Service Award.  He was honored with the NASFAA (National Association of Student Financial Aid Administrators) Leadership Award in 2006.  Throughout his career, he has been an active member on many committees at the national, regional and state levels."
Overall Cecil has provided a tremendous impact during his time as Director of Financial Aid for Transylvania University. He has provided both students, faculty, and staff with countless and cherished memories. Keith Cecil said, "He would get too riled up at basketball games shouting at the refs to let them know they weren't playing fair." While other memories include him teaching Mitchell about horse racing, always participating in the Halloween costume themes, and even falling out of his chair once after being flustered by a particular unsatisfying phone call, these memories that both his son, and those he worked with him remember fondly.
Every single person in the financial aid office both employee and student would consider Dave family. Their admiration and respect for him goes well beyond him just being the best boss they have ever had.
Dave Cecil is a titan of Transy who has done so much for the university. Clayton had the perfect words to say to sum up his legacy:
"One thing that I have struggled with in my role here as well as being a student is that I don't know Transylvania University without Dave Cecil. What makes Transy special is the people and Dave Cecil is definitely one of those people for me. Dave Cecil is Transy and Transy is Dave Cecil."