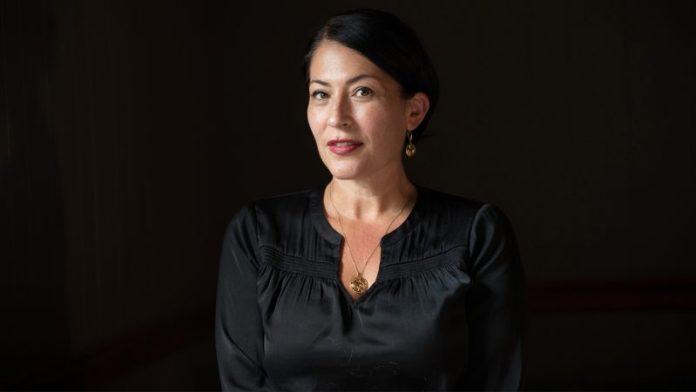 This past Thursday, Transylvania welcomed the United States' new Poet laureate, Ada Limón. Early in the day, select classes were able to have an open discussion with Limón, and later that night she hosted a reading of her poetry. This is Transylvania's second poet laureate in 2022; the previous laureate of the U.S. Joy Harjo visited last May.
The talk opened with English professor Maurice Manning, who gave a short speech on what poetry is. Following this, Senior English student Laura Martin '23  introduced Limón, who was met by a warm round of applause from an eager audience.
The Kentuckian poet stated that she was glad to be back in the bluegrass after a long period of traveling for various events. Limón would read 10 of her own poems, starting with the fitting "State Bird," a poem about moving to Kentucky. These poems were selected from her six published collections, three of which were written in our state.
In between her poems, Limón opened up about her lifelong struggle with scoliosis, love for her Cheeto-eating dog, and exciting travels as Laureate so far, including impressive destinations like the Whitehouse. The crowd got a sense of her quirky personality as she wasn't afraid to be herself on stage. 
The talk ended with a reading of "The End of Poetry," followed by a Q&A session and book signings.