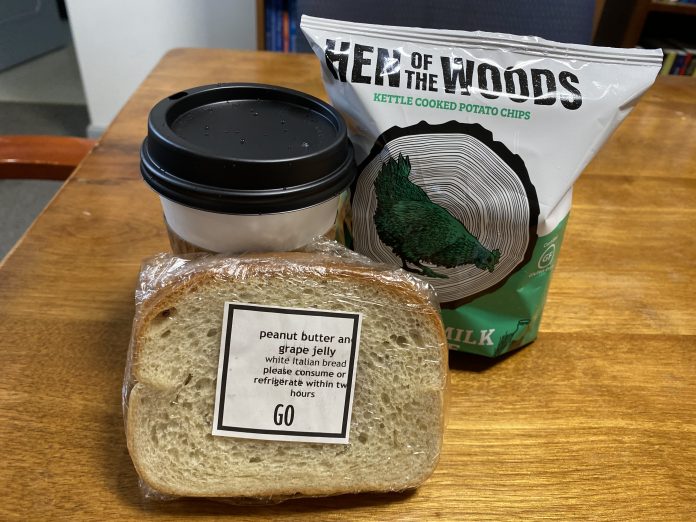 Hello and welcome to round two of the Rambler's deep dive into dining on campus. This edition of our research has focused on a breakdown of our meal plans to see how much each mindless swipe of our crimson card is really costing us. The answer might surprise you.
Here at Transy we have seven meal plan options as described below: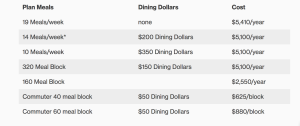 Students living on campus have to purchase a meal plan and luckily there are many options to choose from. Students not living on campus also have the option to buy a meal plan and tend to adopt one of the commuter plans. 
This system has been the way to dine on campus for as long as any current students can remember. However, after the changes that were made to the Raf, as described in part 1 of our dining series, students began to look a little deeper into what it means to purchase and use a meal plan. Our beginning question was why are some items in the Raf grab and go only available through meal and points, or even through 2 meal swipes. We were wondering how much is a meal swipe really worth then? 
After talking with Director of Housing and Residence Life, Keith Jones, we have learned that the meal swipe worth is different for each plan. Jones explained that the spectrum of meal swipes ends at about $15.00. This means that the average meal swipe is worth anywhere from $9.50 to about $15.00 depending on which plan you have opted to purchase. 
For example, for a commuter with the 40 block plan, meal swipes factor out to be about $14.38. This means that if one were to go to the Raf and use the 2 swipe option for a specialty salad or wrap, they would be spending $28.75. Now, to me, this seems a bit extreme for the broke college kid trying to eat healthy on the go. Furthermore, the least you can spend from the Raf using this plan is by getting a $14.38 PB&J, small bag of chips, and small black coffee. Even by using the cheapest plan, $9.50 by using the 320 meal block plan, $10 is still extremely overpriced for any of the items in the grab and go Raf. 
Now, I understand the prices a bit more if they are used for the caf. However, it can be a bit tiring to get caf twice or so each day and sometimes it can be nice to take food on the go. Also, many commuter students do not have the time to go to caf each day, and therefore have no choice but to spend the $15 on a grab and go meal. The Raf also used to offer many more options and a rotating menu of salads, wraps, now sandwiches. I'd say that the recent lack of variety has made these ~$15 lunches even more shocking.
Because of this, I think it is surprising that these numbers are not more widely known or questioned by students and I hope that there is a push towards making these prices more reasonable in the future, especially for the students living on campus who have no choice in their purchase.