If you're looking for quality theater and a good laugh, you don't have to go far! The Theatre Guild's production of Picnic, a 1953 play by William Inge, directed by Marianne Phelps, is full of satirical commentary. The playwright wonderfully crafts a story highlighting strong female roles without being shy about the struggle of womanhood and societal pressures.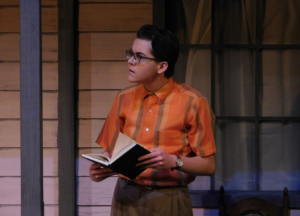 Many of us will relate to the themes present throughout the play, including the fear of ending up alone, first crushes, and parental expectations. In this 90-minute production, the audience is taken back to a small, rural southern town setting in a time period prior to 1953. Taking place over Labor Day weekend, the characters prepare for a neighborhood picnic. This time around, however, things don't go as planned. Hal, one of the main characters and the center of trouble, is a complicated personage whose development throughout the play pulls you in all directions. He's a complex, charming, charismatic, clown who intrigues the sisters next door, attracts the woman he works for as well as an old school teacher, challenges his old friend, and disturbs the mother of the two women.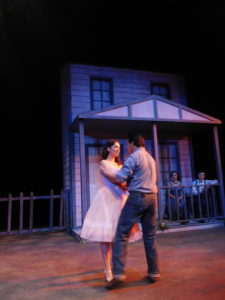 The introduction of each new character continues to increase the entertainment and I, personally, was left wanting more. Without giving anything away, and if you trust my advice, then this play is a must see.  Make sure to reserve a ticket for the last weekend of showings!