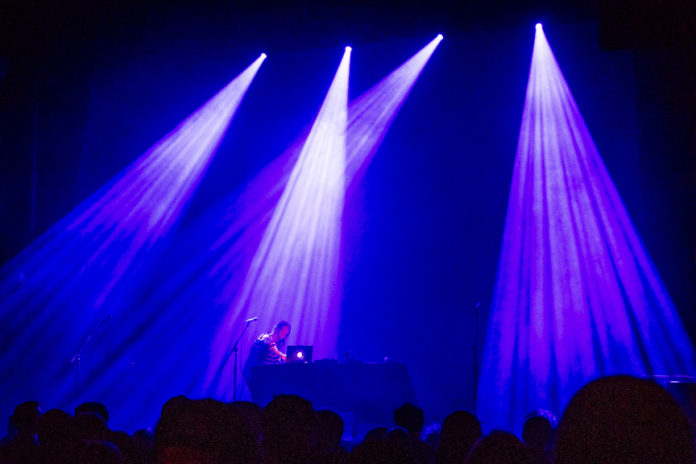 This piece is the first of several in our Studio 300 coverage series. 
---
If you walk through the Mitchell Fine Arts building this week, you might hear a strange sound. Could it be an out-of-tune violin? A music student practicing their scales? Or even the ghost of Lucille Little herself? On Oct. 3 and 4, Transylvania will host Studio 300, a Digital Art and Music Festival that challenges the perceived boundaries between two traditionally separated fields: technological innovation and artistic expression.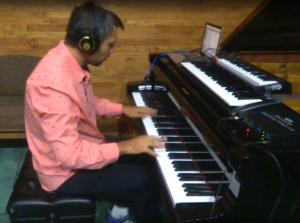 Studio 300 spans over two days with multiple chances to catch different performances, exhibits, and even a late night concert at Al's Bar. The festival will include exhibits and performances from all kinds of mediums including, but not limited to, virtual reality, sculpture, sound art, poetry, and digital imagery. The collaborative effort from various fields of expertise creates a truly transcendent event that celebrates the combined innovative spirit of humans and technology.
The organizers of the event, Dr. Emily Goodman and Dr. Timothy Polashek, are thrilled to welcome the festival to campus. The festival highlights the combination of creativity and virtual modernization that is already being explored on campus every day. Dr. Polashek commented, "All across campus, not just in fine arts, faculty and students are doing incredibly unique things with technology and examining how human expression and society are evolving through pervasive and rapidly evolving technologies in which we are all increasingly immersed."  Dr. Goodman notices the omnipresence of technology in our daily lives, so "limiting work to a specific field would miss out on important ideas and conversations. Technologies are really facilitating a lot of new collaborations and forms of interdisciplinary work/thinking, and so it's important to be expansive in the categorization of those kinds of works," she said. Dr. Goodman and Dr. Polashek hope the festival will stimulate conversations about the rapidly changing methods one can express themselves with through technology and what kind of effects that produces. "Both formal and casual conversations are incredibly productive and inspirational!" Dr. Polashek said.
The festival will include 20 stage performances, eight artist lectures, and various installations, both physical and digital. A complete schedule of events and their locations can be found here.