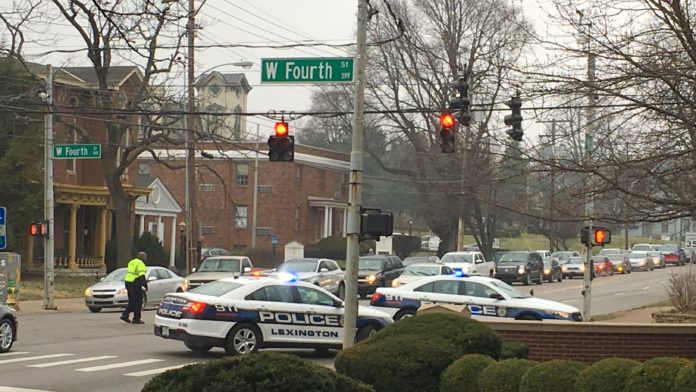 At approximately 3:30 pm today, two cars at the intersection of 4th Street and Broadway fired several shots at each other. As a result, Department of Public Safety officers and Lexington Police arrived on the scene.
The Transy campus center was locked down and evacuated. According to the T-Alert system, which Transy uses to inform students of safety concerns or active dangers, there is no current threat to students, and the situation is under control.
Transy President Seamus Carey, who later arrived at the scene, said that the exchange of shots was captured on video, and that the incident did not involve any Transy students. The incident is currently under Lexington Police investigation.
UPDATE: Transylvania University Vice President for Marketing and Communications Megan Moloney provided the following statement to The Rambler:
"Lexington Police are investigating a shooting incident that occurred near campus shortly after 3:30 p.m. today. 

No students were injured or involved and there was no continued threat to the Transylvania community as the vehicles involved immediately left the area.

All campus activities and meetings continued as scheduled."
UPDATE: The Lexington Herald-Leader
reports
that a 17-year-old woman was injured in the shooting, and that she is currently receiving treatment.
---
This story is developing. Check back for more updates.