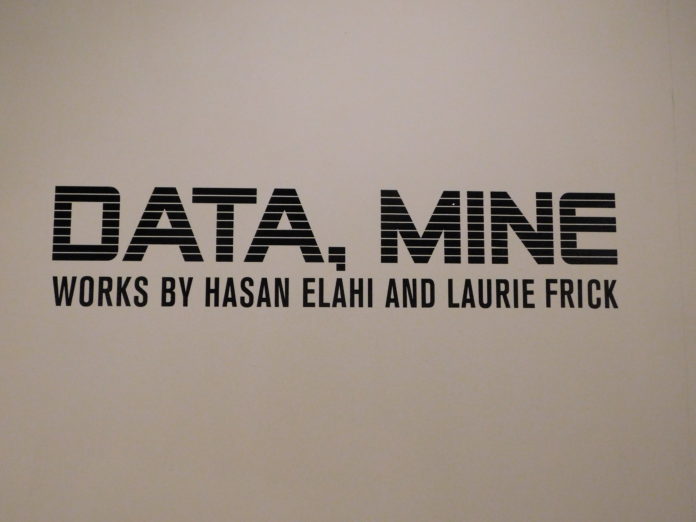 Morlan Gallery's current exhibition, "Data, Mine," opened on January 16th. The show features the work of the artists Hasan Elahi and Laurie Frick, and is exactly what it sounds like: art depicting a plethora of rather personal data, taking shape in squares of mundanity.
The artists "address issues of cultural migration and disappearance, self-surveillance, and relationships through a variety of technological processes from data mining to personal monitoring."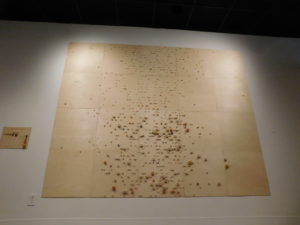 Laurie Frick's Nightly Sleep Analyzed embodies this mining of data in a personal way. The piece is a composition of wooden cubes attached to laser cut wood, with each size and color of block representing "daytime sociability" and "city" respectively. The x-axis quantifies hours of sleep and the y runs through the 52 weeks of the year. The resulting graph resembles pixels coming together to form an image.
Similary, Frick's Seven Days a Woman compiles the quotidian into colorful leather strips, creating bands of, well, data. The widest sections are crimson, the color of sleep. Seeing it evokes a sense of loss. All that time spent sleeping is glaring. It warns of wasted days and ticking clocks.
Frick's other pieces, such as Processing Interface_1 and Daily Activities, are similar in that they too are composed of colorful rectangles. Her catalogue of data is a reference to the technology that constantly monitors us, but the distinct presence of humanness in her work contradicts that. The rectangles and squares are wobbly and misshapen. The handwriting is not a font. Can we retain our identities in the midst of a mechanized and digitalized world?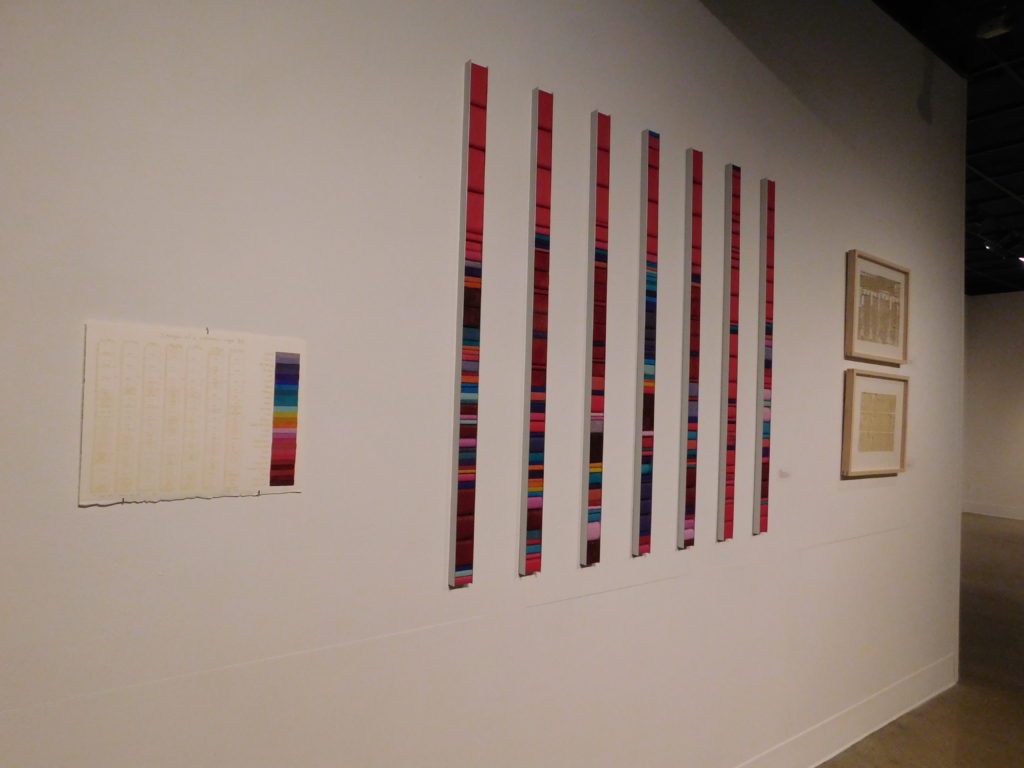 ---
Hasan Elahi was mistakenly added to a terrorist watch list and placed under surveillance by the FBI. His print Woodland is steeped in implication. From far away, it appears to be a large camouflage pattern. Upon closer inspection, it is a grid of pictures. There are toilets, cars, airports, plates of food, mountains, chairs, apartments, freeways, and the inside of a refrigerator.
Elahi's Continuum, a 20-minute video loop, depicts a series of merging images. They are snatches of unremarkable scenes; offices, lecture halls, restaurants, an airport. Just as one image comes into focus, it fades into the next.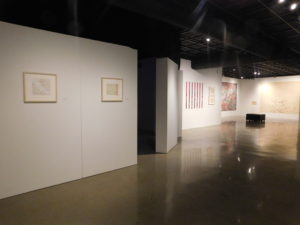 If there is one thing missing from Elahi's art, it is human presence. Unlike Frick's pieces, his are standardized. There aren't even people in his pictures. However, this is not to say that they aren't personal. To be watched, either secretly by the government or through inescapable technological channels, is an inimitable mark of our developing society. Elahi's work suggests that when our lives are laid bare for the powers that be to pick apart, our intrinsic humanity is lost. We are reduced to data, camouflaged in a greater purpose.
"Data, Mine" is a thought-provoking glimpse into our lives from the perspective of technology. We sleep, eat, work, and watch Netflix. We also think important thoughts, dream vividly, and love passionately, but none of this is recorded. Anyone interested in how the Digital age has redefined our privacy, relationships, and sense of self should visit the Morlan Gallery. It might make you want to stick some tape over your laptop camera.