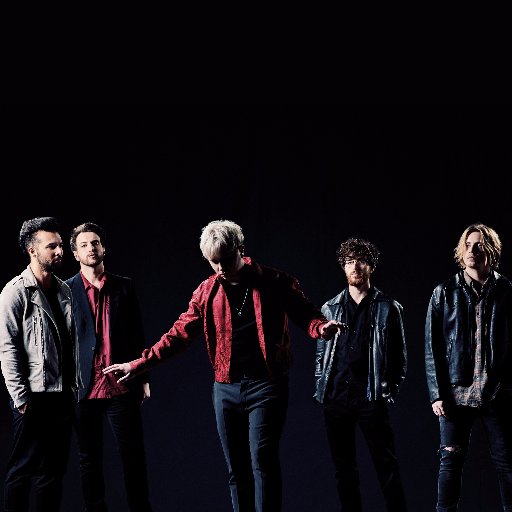 Nothing But Thieves returned to the indie rock scene with sophomore album Broken Machine, containing consistent and enticing guitar and vocal surges and lyrics that may reflect the consciousness of both the band and their listeners.
The band, consisting of singer Conor Mason, guitarist Joe Langridge-Brown, guitarist Dominic Craik, bassist Philip Blake, and drummer James Price, appeared in 2015 with their self titled debut album. Their single "Trip Switch" earned a number one spot on Billboard's Alternative Songs Chart, and gathered over 26 million plays on Spotify.
In September of 2017, Nothing But Thieves returned with Broken Machine, similar to their first album in its heavy, saturated guitar presence and rippling vocals. Broken Machine, however, is consistent not only in sound but in meaning; the album was stitched with intention, rather than their debut which acted as a sculpting piece into the alternative rock genre.
Most prominently in Broken Machine, Mason's vocals carve through the firm guitar presence and riffs from both Langridge-Brown and Craik; often switching between soft isolation, with Mason's rooted and smooth voice dominating the audio, and billowing screams concurrent with the guitar and drums.
"It's Not Made By Design" encompasses these vocal transitions, with Mason's rippling voice resonating past the music. The album's top hits "Amsterdam" and "Sorry" follow the same suit, though an acoustic version of "Sorry" is included towards the end of the deluxe album that is far superior to its earlier counterpart; the acoustic highlights Mason's voice in a romantic and mesmerizing fashion, contrasting the clean vocals that exist simultaneous with the instruments in the standard set of the track.
The same set up occurs in "Particles," which has a piano version that concludes the album. The piano's presence is simple and sets up a balancing act with Mason's voice, which vibrates either between or above the chords. Mason truly extends his vocal reach in the piano version and bridges the longing and desperation present in the lyrics with his execution.
Broken Machine is connected track by track through a suture of emotion that seemingly reflects Mason's fragmented self awareness, as if he is a broken machine. "Particles" hints at this theme: "And I'm a shadow of a ghost / It's feeling as if somebody has taken host /Babe, I don't wanna make a scene / But I get self-destructive / And it's driving you away." Other lyrics reference this awareness, though becomes depressive, such as in "Soda:" "I don't wanna be myself / Just wanna be someone else."
Nothing But Thieves also exposes their global consciousness. From an interview on The Independent with Nothing But Thieves, Langridge-Brown included that "'All the songs on the album are things that we've gone through or spoken about: Trump, religion, bigotry…'"
This is evident in "Reset Me," which demonstrates a critical paranoia of American politics: "Don't you dare protest / Red and white and blue / We'll look after you / 'Cause we know what's best." Similarly, "Live Like Animals" presents societal commentary, claiming "The TV tells us to be scared / We'd make a difference if we cared / We put our lives all up for sale / We get our truth in the Daily Mail."
Broken Machine peaked at #46 on Billboard's Top Rock Album Chart the week it was released, and Nothing But Thieves total monthly listeners on Spotify has grown to 2,300,007, a significant shift resulting from their evolving respect in the alternative/indie rock genre.
Their second album marked a shift in Nothing But Thieves, not in quality, but in craft. Broken Machine is fastened with resounding vocals, crisp and growling guitar riffs, and an established theme of crippled humanity that captivated listeners and critics into stable consumption of their music.