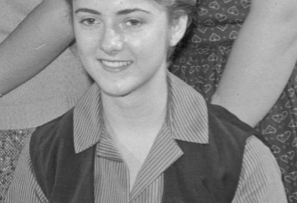 It was October 27th, 1961 when police found the body of Betty Gail Brown. Her car was parked in front of Old Morrison. Betty Gail Brown was a sophomore at Transylvania. She was known as bubbly and bright to her classmates and was last seen as she was leaving a biology study session at Forrer Hall. That night, her body was found on the driver's side of her car with her own bra wrapped around her neck, which was ruled as the cause of her death.
The press ate it up, and the murder of Betty Gail Brown was the headline of every paper in Kentucky. So why don't we know who killed Betty Gail Brown?
This case was an absolute devastation for the Transy community. The 19-year old Betty Gail was beloved by her classmates and faculty.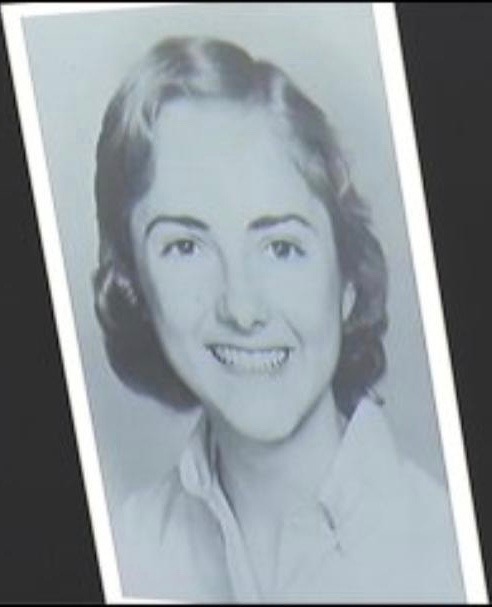 Investigators interviewed every male student and faculty member in hopes of finding a connection to that night, but they came up without a lead.
They followed up on the smallest connections and possible leads all over the nation, including one in New York City—a Transy alum who was arrested for dressing like a woman – it was the 60s and that form of self-expression wasn't accepted. When the alumni's home was searched by the police, they found newspaper clippings from the case. After further investigation, police discovered that the clippings were sent to the alum by another Transy alumnus who lived in Lexington.
Minor connections like this all over the country were looked into extensively by the authorities in hopes of finding out what happened to Betty Gail Brown.
Five years later, a local drunk named Alex Arnold Jr. confessed to the murder of Betty Gail Brown. His story has never been confirmed or definitively refuted.
Arnold claimed to have been searching for a place to sleep after hanging out at his favorite bar. He went to Gratz park and left right after, claiming there were too many people there. He wandered onto Transylvania's campus only to find Betty Gail Brown messing around with an unidentified woman in her car in front of Old Morrison. Arnold says he tried asking them for a match to light his cigarette, but once they saw him the two women began cursing and yelling at him, so he walked away.
Afterwards, in a drunken spurt of rage, he claimed that he turned back around, yanked the door of Betty's car open and started attacking the two women. The unidentified woman ran out almost instantly while Betty was thrown around in her car by Arnold. Betty fought for her life against Arnold, resulting in bruises and scrapes all over her body along with blood on the dashboard of her car. She died from the strangulation of her own bra which Arnold claims he threw on the ground once he realized she was dead, then tucked her shirt back into her pants and wandered off campus. He made a point in telling authorities that he did this so that if he was caught and charged with murder, he wouldn't be charged with rape as well, even though Betty Gail did not suffer from any sexual assault according to the autopsy.
Due to the notoriety of this case, when Alex Arnold confessed, all of Kentucky was hooked once again, and it made the front page of every paper. The case was set for trial, and lawyers Amos Eblen and Robert Lawson would defend Alex Arnold Jr. in court.
Robert Lawson was starting off as a young attorney, working for 60-year-old Amos Eblen, a well respected criminal attorney and former Justice of the Kentucky Court of Appeals. Lawson was 27, while Arnold was 33, and Lawson believed that would help with the case; Arnold felt more comfortable talking to Lawson than Eblen, being closer in age. Arnold revealed more information to Lawson than he would have with Eblen throughout the trial.
Although Arnold confessed to killing Betty Gail Brown, he simultaneously claimed to be innocent at trial. His court testimony was confusing; at one point he insisted, "I didn't kill her, but I'm not sure of that."  Arnold was a habitual drunk for 10 years, and so he wasn't totally in his right mind at the time of the murder.
What made this case so interesting is that the reports in the papers served as some of the only evidence in this trial aside from Arnold's initial confession.
This was an issue for the prosecution because most of Arnold's claims could also be found in the papers years before he confessed. Arnold had been drunk for 10 years, and it was thought that he read the papers and connected to it somehow, making himself believe that he committed the murder. Arnold claimed at trial to have been with his aunt at the time of the murder, even though in his confession he had claimed to have been wandering around Transylvania after a night of drinking. To put it mildly, the credibility of Alex Arnold was questionable. "It all boiled down to, do you believe him?" as Lawson put it.
Whether Arnold's claims were true or simply taken from what he read in the papers five years prior to his arrest was a big part of the trial.
Something that particularly attracted public attention to the case was that Arnold claimed that Betty Gail Brown was with another woman, hugging and kissing. Back in the 1960s, being gay was not as accepted as it is today, and many people believed that Arnold claimed Betty Gail was with another woman in order to damage her name. Her parents denied Arnold's claims about Betty being interested in women since she had many boyfriends throughout high school and college; they even testified in court in favor of Arnold.
Investigators didn't even try to follow up on these claims, due to how unrealistic it seemed, and due to the controversy it created.
The closest lead investigators had to these claims was around the time Betty Gail was murdered and before Arnold confessed. There was a woman who worked at a diner who claimed to have seen Betty Gail with a woman the night Betty died. Investigators took the waitress to the Transy campus, to Betty's funeral, and even to her burial in hopes of her identifying the woman. But the waitress was unable to put a name to a face.  A few Transy students said they were at the same diner around the same time Betty was said to be there. They told officials that Betty wasn't there that night. As soon as the students gave their statement, that small investigation was put to an end.
Lawson says that he doubted these claims from day one, saying that "it didn't make any sense for two women to be making love in front of Old Morrison, a place that was out in the open when homosexuality was so looked down upon."
However, these claims were the only aspect of Arnold's confession that wasn't in the papers. Even though the waitress claimed to have seen Betty with another woman the night she died, there was no homosexuality insinuated in her report.
If there was more corroborating evidence to support Arnold's confession, this claim likely would have helped Arnold to be convicted. However, due to Arnold's drunken state and the fact that it didn't make much sense for Betty to be with another woman, these claims were dismissed almost immediately.
The trial ended in a hung jury and was never retried. Arnold died at the age of 49 in 1980. To this day, no one knows if he murdered Betty Gail Brown, or not.
Another suspect in the case was a man by the name of Nolan Ray George, a serial killer who murdered women around Ohio, Kentucky, and Michigan around the 1980s.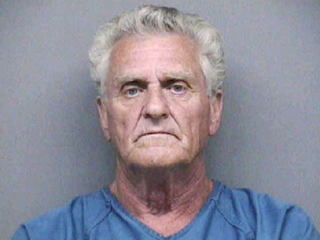 George was never questioned about the case of Betty Gail Brown. However, his signature way of killing women aligned with the way Betty was murdered. George was known to be extremely dangerous and highly disturbed, with a Ted Bundy-like charm. His signature was strangulation with no interest in money, but a few of his victims showed signs of sexual assault. The women that he murdered were all young, beautiful girls who were strangled to death by an article of clothing like pantyhose and underwear, so a bra wouldn't be such a stretch.
George was sentenced in 1968 for first-degree murder; then, he was put on parole in the 1990s and sentenced to life in prison in 2011.
It's unlikely that George was responsible for the death of Betty Gail Brown, but with such little evidence police had for this case, it was important that they kept all their options open. Police even contacted Lawson in 2011, asking if he thought it was a possibility that George murdered Betty Gail. Lawson didn't believe it was possible.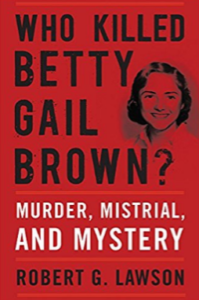 Since his work on the case, Lawson has been a professor at University of Kentucky's School of Law for 50 years. He says that throughout the years, the case of Betty Gail Brown has always stuck with him, and he often used this trial in some of his teachings at the law school.
After all these years, Lawson has decided to write a book all about the case of Betty Gail Brown coming out this November called "Who Killed Betty Gail Brown?" Lawson has collected police reports, court records, newspaper clippings, and his own personal notes to contribute to this genuine Kentucky cold case. In this book there are two parts, one providing all the information about the murder and the second focused on the trial and all that followed.