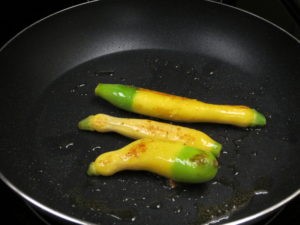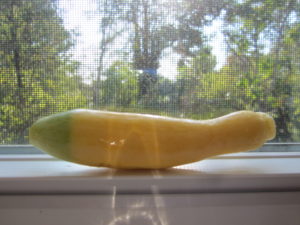 As we descend into autumn, images of falling leaves, Halloween, and pumpkin spice are on our minds. There is one image in particular that we associate with fall, but no one really thinks about: Squash. This under-appreciated vegetable is far more commonly used in decoration, rather than in cooking. But here is a simple recipe using the adorable, but mostly unappreciated, baby squash.
Baby squash are essentially just smaller varieties of butternut and zucchini plants. While their season is more in the late summer, I have observed farmer's markets and grocery stores selling baby squash well into the later fall months. Having just two to three can add a vegetable to any meal, or they can be a healthy snack all on their own.
This dish is adapted from a recipe favored by my family, especially in the warmer months of fall as we try to find more excuses to grill before the weather turns cold. We marinate squash and zucchini in a bath of olive oil, garlic, salt and pepper for anywhere from 1 hour to half a day. The garlic and olive oil bring out savory flavors in the squash, and add a certain juicy element, enhanced by the smoky taste from grilling the squash. For those of you who don't have grills, I've adapted the original recipe so that it can be made on the stove. (There may even be a way to cook these delectable yellow and green squashes in the microwave, but I have yet to find it.)
Start by poking holes about a half centimeter into the squash with a fork. Stab each squash with a fork about ten times, less if the squash is particularly small, or more if the squash is exceptionally big. The purpose is to allow the olive oil bath for the squash inside of the squash, where most of your juicy flavor will be.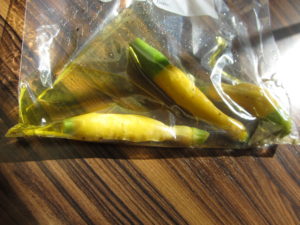 Next, in a plastic bag, (I recommend gallon size), add the olive oil, minced garlic cloves and generous amounts of salt and pepper. Seal the bag, and let the squash marinate for anywhere from 1 to 6 hours.
When you are ready to cook
the squash, heat a frying pan on a stove top. Once the pan is heated, turn the heat down to a medium setting and put the squash on the pan. The olive oil will cause the squash to sizzle, so beware of flying juices!
Keep the squash on the heat for 10 to 15 minutes, turning them over every so often to make sure the heat is evenly dispersed. The squash should be done when they are tender enough for a fork easily pierces them, but not so overcooked that the squash has become squishy.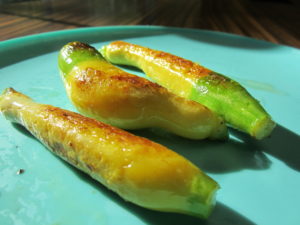 This dish of squash and zucchini is best served hot, the inside flesh still steaming when you cut into it. The tangy flavors of salt and garlic will blend well with the juicy richness of the squash. In my experience, pasta dishes and meals with chicken go great with these baby squash in my experience, but you should experiment and find what combinations work best for you.
---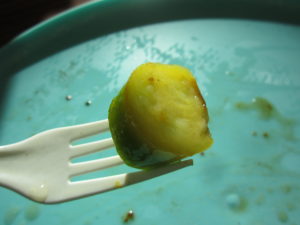 Marinated Baby Squash and Zucchini Recipe
Ingredients
About 5 baby squash and/or zucchini
1 cup of olive oil
1 clove of minced garlic per squash
Salt and pepper to taste (At least a tablespoon of each.)
Directions
Stab the squash with the tines of a fork, about a half centimeter deep. Repeat about ten more times, evenly distributing the holes across the surface of the squash.
In a gallon-size freezer bag, mix the squash with the olive oil, garlic, salt, and pepper. Make sure everything is mixed really well, seal the bag, and let marinate for 1 to 6 hours.
Heat a frying pan on the stove top. Once hot, decrease to medium heat.
Place squash on the pan. Turn squash over every so often for 10 to 15 minutes.
Remove squash from heat and serve warm when ready.