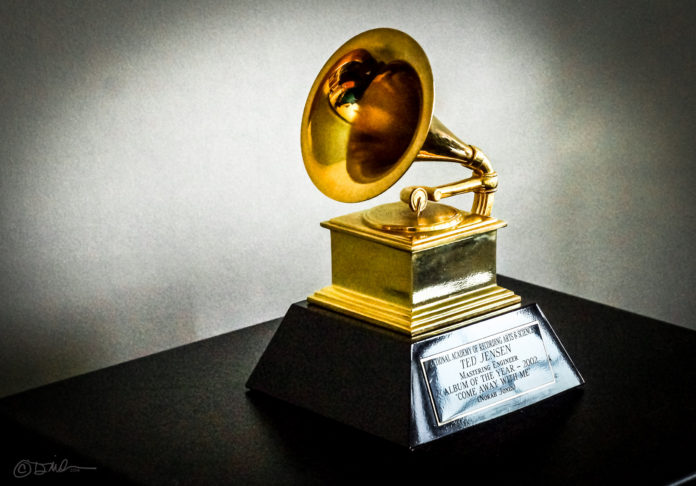 The Grammy's happened last Sunday night, and with them came controversy, mistakes, and of course, epic music. Here are the top (and most talked about) moments of the 2017 Grammy Awards.
When Adele won Album of The Year for 25 over Beyoncé's Lemonade. There seemed to be a bit of controversy since the opinion was not shared, a few critics even suggesting that the decision to award Adele instead of Beyoncé was based off of popularity rather than talent.
When Lady Gaga and Metallica performed an energetic duet of "Moth Into Flame". Since metal isn't a genre we typically see at The Grammy Awards, it was a refreshing change from all the other performances. Unfortunately, the fiery performance's beginning didn't exactly go as planned when James Hetfield's microphone seemed unable to produce sound, forcing him to share with Lady Gaga. It became even crazier, from Lady Gaga crowd surfing to James Hatfield angrily throwing his guitar at a nearby technician at the end of the song.
When Bruno Mars "broke it down" during his suave performance of "That's What I Like". Wearing an 80s-style leather track suit, Bruno Mars took the stage and sported his smooth moves and vocals, making even J. Lo swoon a little.
When Ed Sheeran amazed us with his acoustic performance of "Shape of You." Armed with his signature guitar and loop-pedal, Ed Sheeran performed one of his new songs, taking us back to the time when he was a simpler artist.
When Adele decided to start over on "Fastlove," her tribute to George Michael. It seems Adele has had some bad luck with Grammy performances in the past. At last year's Grammy Awards, during her performance of "All I Ask", Adele dealt with sound issues, claiming the piano mics fell onto the piano during the performance, causing her to sing off key.
This time when her performance began on an off key (literally), she stopped the performance and said into the mic, "I f–ked up, I can't do it again like last year". She continued, saying she wanted to do George Michael justice by singing the song correctly. Once she started over, her performance went smoothly, and she went on to collect five Grammys.
 When Beyoncé graced the stage with her luxurious, golden, goddess-like performance of "Love Drought" and "Sandcastles". From her custom designed golden dress and halo/crown to her tribute to women deities, Beyoncé's performance was nothing short of regality. While some argue that the performance was slightly over the top, others found it a beautiful tribute to women as goddesses in general. This was an unforgettable Beyoncé performance that others will surely regard as a new Grammy standard.
When Demi Lovato, Little Big Town, Tori Kelly, and Andra Day paid tribute to the Bee Gees with an energetic performance of "Stayin' Alive", "How Deep Is Your Love", "Tragedy", and "Night Fever". The performance was supposedly a tribute to the Bee Gees' 40th anniversary of the Saturday Night Live soundtrack. Barry Gibb of the Bee Gees was seen in the audience, looking proud as he watched the performance. There was some controversy with this performance as well, with some critics claiming the performance was randomly stuck in the middle of The Grammy's, and others saying they only did it to keep the older viewers tuned in.
When A Tribe Called Quest and Busta Rhymes took the stage for the most politically-charged performance of the night. What would the night be without a bit of politics thrown in? They clearly stated their political opinions on stage through their lyrics and background imagery. Their performance seemed to be more about conveying a political message rather than the music itself. At the end of the performance, Q-Tip repeatedly shouted "Resist!", in an attempt to rally other supporters.
When Bruno Mars and The Time surprised us all with an impressive tribute to Prince. The band The Time kicked off the tribute with a rousing performance of "Jungle Love" and "The Bird." Bruno Mars followed with "Let's Go Crazy" from the movie Purple Rain. He even dressed the part, complete with eyeliner, a white ruffle shirt, and a purple sequined jacket. Although it was a short performance due to The Grammy's time limit, it was most definitely an unforgettable tribute to Prince.