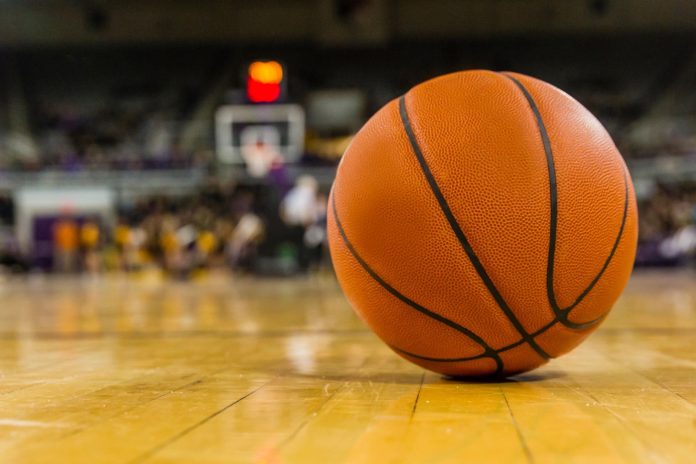 Watching someone shoot a free-throw could be compared to watching a bunt in baseball, a field goal in football, or seeing someone roll a spare when bowling, or just watching bowling in general. While the free-throw may not be the most exciting play in basketball, purists of the game understand the magnitude and importance of the freebie shots from the charity stripe. How many times after a game have we heard the commentator talk about missed free-throws being the cause for a team's loss?
Although free-throws may be an underrated stat, if we take a look back at many of the greatest basketball players of all time, the greatest scorers almost all had high free-throw percentages (excluding Shaq, of course). If you are a basketball fan, you know how absolutely, gut-wrenchingly, maddeningly frustrating it can be when your team is playing a close game down the stretch and they continuously miss shots from the free-throw line. It is probably one of the most sure-fire ways to get any sports fan off the couch and yelling at their television. When it's your team shooting free-throws in crunch time, there is nothing more riveting than the ball leaving the player's hands, gliding through the air in slow motion for what feels like an eternity, and sinking through the hoop.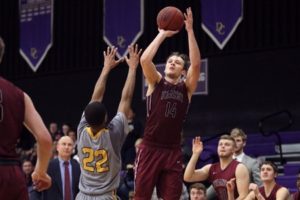 On the seventh of this month, Transy's own sophomore guard Cooper Theobald broke two NCAA Division III free-throw records, and one NCAA free-throw record. Transylvania was playing Defiance College and attempting to extend their win streak, which began on the 20th of December, to six games. The game went into two overtimes to decide, but the Pioneers came out on top, 111 to 102.
For any other game, the headline would easily have been the double overtime battle royale that had just taken place. However, for this game, Cooper took the cake (and the headline). Cooper attempted 32 free-throws and sunk 29 of them, a free-throw percentage of 90%. Theobald credited his performance to an unwavering confidence in own his ability to perform under pressure. "I didn't realize I had shot that many during the game, but I was just happy I kept getting fouled because I had a lot of confidence, especially in the two overtime periods," he said, "I knew I was going to make them and help get a key road win."
Cooper broke the NCAA Division III records for free-throw makes and attempts in a single game. He also broke the overall NCAA record for free-throw attempts in a game (31), last set by "Pistol" Pete Maravich at LSU in 1969. For reference, Maravich is now in the Basketball Hall of Fame and is considered one of the greatest point guards of all time. When asked how it felt to be mentioned in the same breath as Pete Maravich, Cooper laughed, "Breaking the record is cool since it's such a weird record, and to be mentioned in the likes on Pistol Pete is something I never thought would happen. Honestly, I'm just glad we got the win." Cooper fell one free-throw short of Maravich in free-throws made in a single game as Maravich sunk 30 of 31 all the way back in 1969.
While Transy's win streak is now up to eight games, the team continues to ride their hot streak. Cooper is averaging almost 17 points per game and can now call himself an NCAA record holder. Move over, Pistol. There's a new sheriff in town.