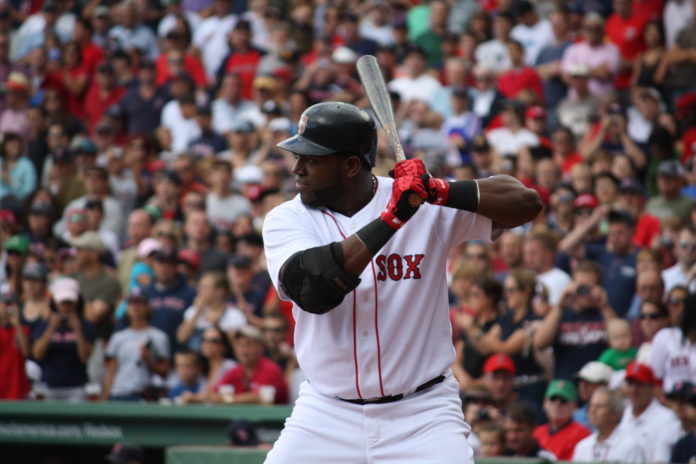 People often say that you don't know what you have until it's gone. In sports many of the greatest to play the game prefer to go quietly in the off-season or after winning their sports respective championship, but in recent years that has not been the case. As of lately, many sports greats announce their retirement before the season and then go on to play their final season almost like a farewell tour if you will. When you think of baseball greats, you think of Babe Ruth, Hank Arron, Pete Rose, historic rivalries and records that were set long before we were born. Fast forward to modern day baseball and you'll find a legend of a new era, a player like no other, a face of an organization, and that's where you'll find David Ortiz.
Ortiz is now officially retired as of October 10, 2016 after the Boston Red Sox were eliminated from the MLB playoffs after being swept by the Cleveland Indians. Ortiz was born in the Dominican Republic, he came to America after he graduated high school to play baseball for the Seattle Mariners ( he never actually played for them, but rather their minor league teams). He was famously traded to the Minnesota Twins in 1996 when he was listed as "player to be named later". He was released from the Twins in 2002 after a rather inconsistent and injury plagued career.
Early in 2003 he signed as a free agent to the Boston Red Sox where he would spend the remainder of his career, and go on to put up performances nobody would be able to forget anytime soon. In 2004 Ortiz was elected to the MLB All-Star game, and helped the Red Sox win their first World Series in 86 years. In 2006, Ortiz broke the Red Sox record for most homers in a single season, smashing 54 of them. In 2007, he would lead the Sox to another World Series win as well as leading the American League in extra base hits. In 2010 David won the MLB Home Run Derby on top of breaking records for hitting and home runs as a designated hitter. In 2011, Ortiz was awarded the Roberto Clemente Award for best exemplifying the game of baseball.
In 2013 Ortiz would help the Red Sox win another World Series, putting the club's total at eight. In 2015, a poll from MLB.com was released naming Ortiz one of the club's top four players in the team's star-studded history. In his final season with the team, 2016, Ortiz hit 38 home runs and a whopping 127 RBIs. Ortiz's number, 34, will be retired. Among many records, achievements, nicknames, and memories, David Ortiz will be remembered as one of the greatest to ever play the game of baseball. He went from a kid just trying to have fun, to a full blown all-star. If the saying heroes come and go, but legends never die rings true, the name David Ortiz will be around for a very, very long time.