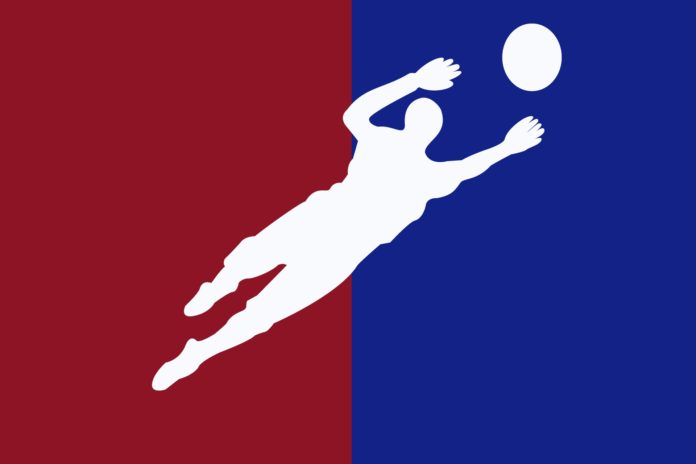 Goalies. For the sports that have them, they are inarguably one of the most important positions on the field. No matter how important the position is, every coach's worst nightmare on the first day of practice for younger kids was always, "Okay, who wants to hop in goal?" For the most part, kids would slink to the back of the group or try not to make eye contact with the coach.
I'm surely guilty of trying to avoid playing goalkeeper. In my entire lacrosse career my only experience while playing goalie came in fifth grade in a summer league game where I let in ten goals in a single half. After that, I was moved to another spot on the field and never played it again.
For most of us, the idea of having balls pelted at us while we try to stop them (often using our bodies) sounds absolutely terrible. However, I wanted to get to the bottom of what is appealing to goalies about this position. What propels certain players to enjoy playing this crucial, but difficult position?
I caught up with some goalies from Transylvania teams to find out their reasons for playing the sole position most players shy away from, and acting as the last line of defense for their team. As the quote goes, "A goalie doesn't win games, they save them."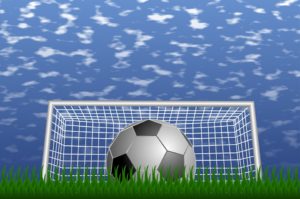 A soccer goal is eight feet tall and 24 feet wide. A goalie must protect this vast area from shots sometimes being kicked from nearly right on top of them, using strictly their hands or bodies. That is exactly what Morgan Potts, senior goalkeeper for the women's soccer team, does on a regular basis. The daunting task of protecting the soccer goal is a massive responsibility, but Potts seems to relish in being the goalie that can make big plays in big situations
"I think what originally attracted me to the position was the excitement and rush that I experienced while playing it. Also, I am a weird one and I really liked the intensity and high-pressure situations where you have to think on your feet and react in tough situations," said Potts. "To be honest, after I started playing in the goal, it became something that I fell in love with, and [I] couldn't imagine playing another position."
"I am a weird one and I really liked the intensity and high-pressure situations where you have to think on your feet and react in tough situations." Morgan Potts
What she likes about playing goalie is "the idea that I am the last one to try to stop the ball from going into the back of the goal."
"When I make the game winning stop, or time the breakaway perfectly, or when I make a difficult save, it reminds me why I decided to play goalie in the first place," she said. "I also like being able to see the whole field in front of me and helping communicate to my whole team."
I then asked the obvious question: is goalie a dangerous position?
"Personally, I do not think that the position is dangerous," she said. "Now, if you were to ask my mom, she would say it is. But goalie is a position you can't play in fear because it translates to the game."
I then went on to catch up with my brother and teammate, senior Cooper Fogle (pictured above), who is the starting goalie for the men's lacrosse team. What attracted him to the position initially was, that "you get to see the whole game unfold in front of you."
"You're the last line of defense, which makes you take every shot personally," he said. "Being goalie also makes you work cohesively with the entire defense. That's something I've always liked about lacrosse in general, is the team aspect."
I then asked him if he feels that being a more mobile goalie is an advantage, as he is known to intercept passes and run out of the goal at times.
"Yeah, it helps on clears because it makes it easier to exploit weaknesses in the defense," he replied. "Our defense meshes so well anyways that I don't need to run out that much. We were top ten in the nation last year in clear percentage, which is attributed to the whole team."
His words of advice to youngsters learning to love playing goalie were, "Stay big."
"Stay Big"
The similarities in Fogle's and Potts' mentalities are what strike me the most. The passion they both share for the position, and how they both seemingly thrive off of the pressure they are placed under when making saves. One thing, however, is blatantly clear to me, though. It is a miracle only one goalie is allowed on the field at a time, because for coaches of younger kids, it would be hard to find more than that.