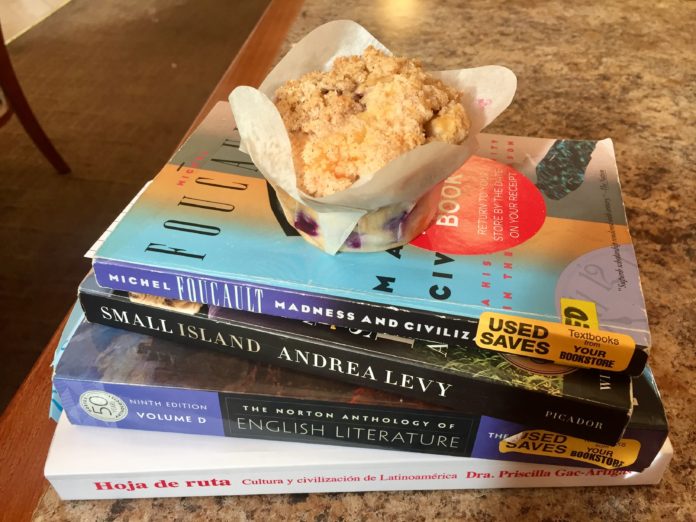 Now that Jazzman's is open more often, it's important to know the dos and don'ts when it comes to snacking there. Here's a review of all the pastries Jazzman's has to offer and what students have to say about them.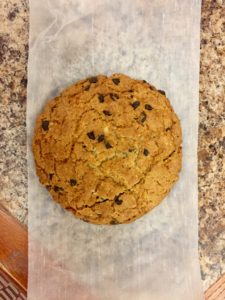 Chocolate Chip Cookie – You can never go wrong with the chocolate chip cookie at Jazzman's. My favorite part about it is that the chocolate chips are tiny as opposed to having chocolate chunks like these cookies typically do. I also recommend splitting it with a friend. It's a good go-to snack at Jazzman's and is literally always available.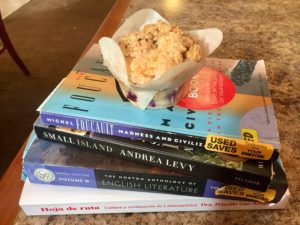 Blueberry Muffin – This sugary treat is another top choice at Jazzman's. I personally love this option but think it has too many blueberries. According to Junior Julie Ward, "It's not the best muffin I've ever had, but I really like it." This muffin is a good choice if you want to play it safe and not try anything new.
Aztec Brownie – This treat is definitely not a favorite at Jazzman's. Nearly every person I asked said it was the worst thing they had ever tried at Jazzman's. According to senior Alli Duncan, "the spices weren't meant to be in a brownie."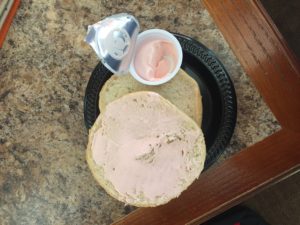 Plain Bagel – This is a go-to snack for students on the run, but Junior Jordan Long suggests jazzing it up with a strawberry cream cheese; "If you get a plain bagel you have to get flavored cream cheese and if you get a flavored bagel you have to get plain cream cheese." Another person suggested matching the flavor of your bagel to the flavor of your cream cheese. For example, if you get a blueberry bagel you should also get blueberry cream cheese. Regardless, there are many ways to enhance this typical food.
Lemon Poppy Seed Muffin – Although this one isn't currently being sold at Jazzman's, Junior Laura Daley said it was her favorite treat last year. She explained, "The lemon poppy seed muffins are what get me on the days that I'm trying to be healthy."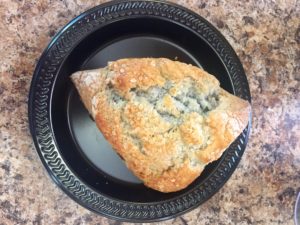 Blueberry Scone – I really recommend trying this pastry. It's less chewy then its muffin counterpart and it also has less blueberries. You might even feel healthier with this option since it doesn't have the same sugar topping as the muffin.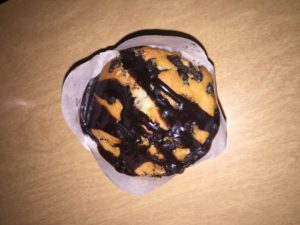 Chocolate Chip Muffin – This is definitely the best Jazzman's has to offer. It was full of chocolate chips and had chocolate drizzled on the top. Although it probably isn't the healthiest it is absolutely delicious. Senior Alli Duncan said, "Literally, it is the best muffin I've ever had. Half of it fell on the concrete in front of DV and I screamed because I was so sad."
Low Fat Raspberry Muffin – This option also seems to be a favorite for Jazzman's regulars. Junior Kenzie Hall said, "I love raspberries and there's a lot of raspberries in it. It's also low fat so it makes me feel good about myself." Several others agreed with her. It doesn't have the sugary top that the blueberry muffin has so you can feel less guilty about it.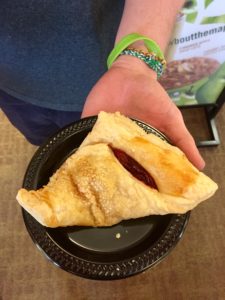 Cherry Turnover – "After acquiring the turnover, I took it to the microwave – an essential tool for any Jazzmaniac. After waiting 20 seconds for my treat to heat up, I sat down, ready to enjoy the turnover," said senior Daniel Martin. He explained that the treat is enjoyable if you're able to eat it without making a mess. He also reports that the cherry filling is delicious.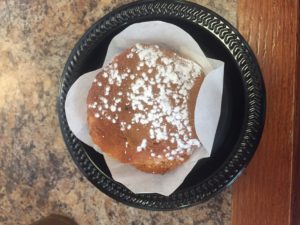 Low Fat Banana Muffin – According to junior Ryann Little, this muffin is a good alternative when they're out of the raspberry version. She likes it because it doesn't have nuts and she said that the best part is the powdered sugar sprinkled on top.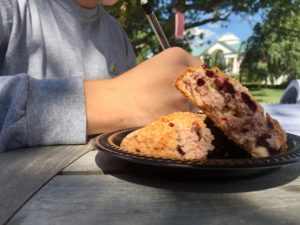 Cranberry Scone – Although it seems like it might not be great, Senior Cody Koch says, "But when you first bite into it you get a slight, delightful taste of white chocolate, which is quiet the game-changer." He says these unexpected white chocolate chips are what make this pastry so delicious. After trying this pastry for myself I had to agree that it is one of the best they have.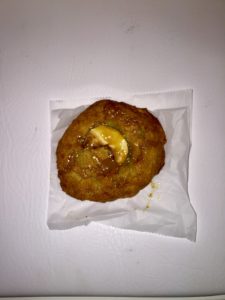 Caramel Apple Fritter Cookie – This treat at Jazzman's seemed to get mixed reviews. Junior Nina Shuffett said she liked it because, "it's like a caramel sugar cookie and the apple isn't overpowering". However, junior Kenzie Hall explained, "It was almost too sweet. It could use a sour component. I think they should've used a Granny Smith apple".