The stories you hear about recruitment on large college campuses are not necessarily applicable to recruitment at Transylvania. Our recruitment is much shorter and a lot less stressful since we only have four sororities on campus. When it comes to dressing for recruitment, it's easiest to break it down into four parts: hall night, community involvement night, preference night, and bid day.
Hall Night
This is the most casual night of recruitment. I would wear jeans and a cute top or a simple sundress. Hall night is really laid back and it is our first time meeting you. People's outfits vary a lot this first night, so don't stress too much. Everyone is always nervous for this night, but it's just a laid back chance to meet the sorority girls. Actives will likely be wearing matching t-shirts and cute shorts or jeans.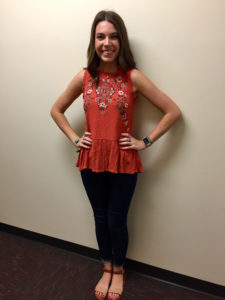 Community Involvement Night
Although community involvement is a little dressier, it is still a fairly casual night. I would recommend a cute sundress or a skirt. You can also wear pants and a nice top if you prefer that. This is the night where you hear about each sorority's philanthropy. Actives will likely be in matching tops again and skirts or pants.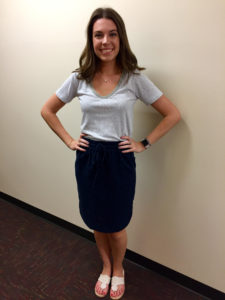 Preference Night
This night is more serious and much dressier. All actives will be wearing nice dresses: think about what you would wear for a formal, but nothing too flashy. I would suggest that you wear a dress or a skirt with heels or nice flats for this night. You don't want to feel under dressed or intimidated during this stressful time.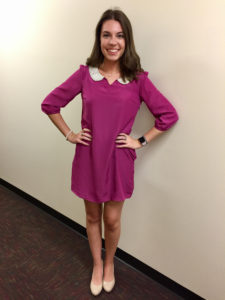 Bid Day!
The attire for bid day is super simple since you'll get your own jersey once you run out to your new home. Girls typically wear jeans or shorts and a white t-shirt so they can just throw their jersey on after run out. I would recommend wearing comfortable shoes since it's a long day. It's also important to remember that you will be running in front of half the student body and it's not that uncommon for people to wipe out. Keep this in mind when picking out your shoes for run out!
Keep in mind that recruitment isn't all about what you wear, it's about making friends for a lifetime. Wear what makes you confident and don't dress a certain way just to please sorority actives. They want to get to know who you truly are, so keep that in mind, too, as you pick out your outfits for sorority recruitment.