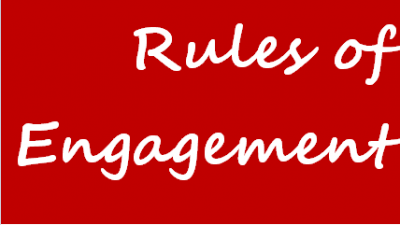 The Office of Campus and Community Engagement (OCCE), formerly known as the Office of Student Involvement and Leadership, made several changes to the guidelines for student organizations over the summer.
New criteria for becoming and remaining a student organization and updated guidelines for requesting funding and event approval were among changes made in the 2016 Student Organization Handbook.
Though the rules and regulations for student organizations existed previously, the office felt they had not been clearly communicated or enforced. In the updated handbook, a bulleted format makes the information easier to digest and understand throughout. Many of the changes were made to consolidate OCCE infrastructure. For instance, Student Activities Board (SAB) is given a more structured role in the event planning and approval process.
"We have spent time this summer creating infrastructure that we believe will help student organizations to have more impact than [they had] in the past," stated the OCCE staff in an email. "We have made some changes to Student Organization Criteria and thanks to the support of SAB will be able to provide a peer-to-peer approval system for some events and potentially assist in funding dynamic student-led programs."
We've highlighted some of the outstanding revisions below. The full handbook can be found on Inside Transy under Student Life > Campus and Community Engagement > Student Organizations > Resources and Forms.
Previously, the only requirement for renewing an organization's recognized status was filling out a status renewal form and submitting an annual report at the end of the academic year. Now, student organizations must annually:
Host one non-social campus or community program in collaboration with another organization
Maintain an active roster of at least five members, and provide that roster to the OCCE by October 1
Send at least two delegates to the Student Leadership Conference prior to the fall semester
Send at least one delegate to each of the three student organization cohort workshops – gatherings for clusters of organizations with a common purpose or mission – once in fall and twice in winter
Send the active on-campus advisor to a once-monthly advisor training meeting
Provide a Leadership Transition Plan to the OCCE by March 1
Complete an End-of-Year Student Organization Evaluation by April 15
Maintain an updated constitution/governing document
Host a booth at the Involvement Fair
Host a minimum of one monthly meeting for all members
Previously, organizations were required to submit an event approval form at least eight days prior to hosting any event. Now, there are tiered event approval guidelines and deadlines depending on the nature of the event:
For on-campus events and insured off-campus events not using university funding, an approval form must be submitted at least ten business days (two full weeks) in advance
For off-campus events using university funding, an approval form and a risk management matrix form must be submitted at least 20 business days (four full weeks) in advance
All event approvals must be completed by Monday at noon so that OCCE staff can review all event requests weekly on Tuesdays
Depending on the nature of the event, it will be assessed by either SAB at their Wednesday meetings or by the OCCE: "Those events deemed to be a Level 1 event will move to SAB for review and approval. Those events deemed to be a Level 2 event will be reviewed by CCE and the Risk Management Committee (when necessary)." (7)
Notices of acceptance or denial will be sent by Thursday of that week
Organizations cannot advertise, purchase items, or reserve space for the event until approved
Previously, student organizations were broadly categorized into university-sponsored, honorary only and recognized organizations, which were further broken into: Campus Media, Campus Support, Club Sports, Community Service, Departmental, Governing, Greek, Honorary, Interreligious and Special Interest. Now, organizations are either categorized as University Sponsored or University Recognized. The latter category is broken into Cultural & Identity Based, Greek, Honorary and Special Interest organizations.
A detailed three-step guideline for the new organization recognition process is given on pages 4 and 5 of the handbook. The six-month temporary status system is largely unchanged.
Student organizations are still limited to one on-campus fundraiser per term
New sections of the handbook were added to detail the advisor's role and the resources available to campus organizations, including leadership training information, sample governing documents and recommended vendor lists for event supplies
The Student Involvement Center is now called the Campus and Community Engagement Center