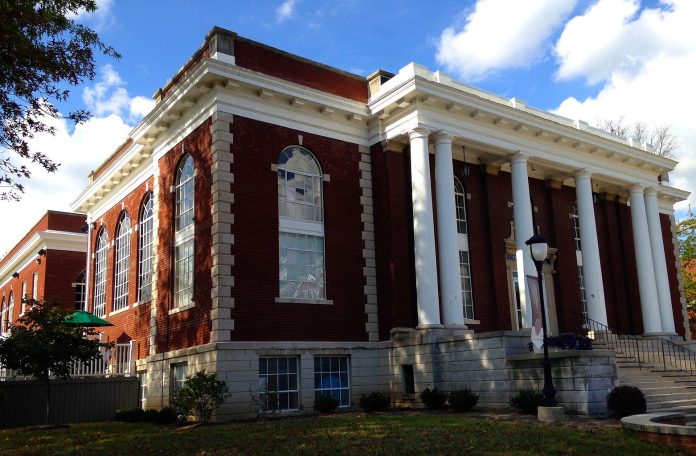 Asbury University, a local college in Wilmore, KY, has garnered an influx of attention due to the revival that has recently happened on its campus. It began on the 8th of February, 2023, and started after the choir and worshipers continued to worship after the service ended. This service reached over 20,000 people during the last weekend of February, congesting the town that normally holds around 6,000 people. There has seemed to be a flocking to this revival and has reached people from Finland, the Netherlands, and all across the nation. There has been a resurgence of revivals all around the US and includes other KY schools such as the University of Kentucky, Eastern Kentucky University, and Kentucky Christian University. This revival hit the 2-week mark on February 22nd and had its closing night on the 23rd due to the effects that it had on academia and professors. 
While this is a great display of faith among students of Asbury and around the world, there have been questions raised about the event. The attitude surrounding the revival has been split. There have been concerns expressed by Wilmore locals about the excess traffic into the area that is causing backup into residential driveways. There have been exclamations made that the Asbury Revival is "what heaven looks like", and this sentiment excludes a significant chunk of the population. From the videos that have been taken of the revival, there is a lack of representation of BIPOC. There are approximately 1,700 students who attend Asbury and out of those there are 56 international students, 56 Hispanic students, and 55 black or African American students. With the population of students being predominantly white, this lack of diversity from within the college explains those who have experienced the revival; but it also brings up the question of why there is a lack of representation of the revival that is said to be open to all. 
While the revival lacks a representation of non-white students, the institution as a whole also has had a negative past surrounding LGBTQ students, legislation, and support. There have been many concerns for LGBTQ students who have experienced numerous accounts of discrimination from Asbury University. This not only includes students, but faculty. Per Linda Blackford at the Lexington Herald-Leader, "two popular and beloved faculty – Jon Roller [Worship Arts program] and Jill Campbell [music education] – were told their contracts would not be renewed," the reason being that "they were supportive of Asbury's LGBTQ students."  There has been some backlash towards the revival due to the Kentucky State Senate bill that passed during the revival which is a discriminatory bill that targets LGBTQ students. A sophomore from Transylvania University Isa Slaughter has shared some of her opinions on the matter, "The fact that Christians are able to gather to share in their love and devotion to their community and have it garner national attention while a huge portion of our country is fighting for their right to exist is painful. Especially when the community that gets to freely express themselves is historically one that has ostracized anyone who does not conform to their beliefs–especially the LGBTQ+ community."  Like many students I've had to privilege of speaking with, there is no hatred or frustration directed to their free expression, rather it is the community that has a negative past involving LGBTQ+ students that have made many challenges the recent events over at Asbury.