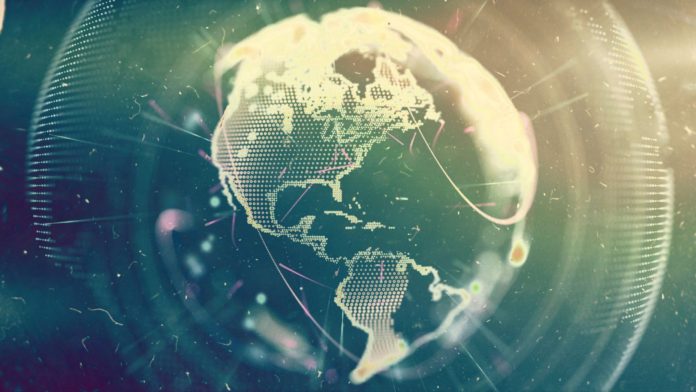 In light of recent news, The Rambler has decided to suspend regular reporting for the next few weeks with the exception of updates on COVID-19 concerning the campus community. Follow us on Twitter and Instagram @turambler for more updates.

---
On Mar. 12, at approximately 11:52 a.m. EST, Transy's President's Office released a message to the campus community stating the decisions made after "extensive conversations with campus leadership and review of what other higher education institutions are doing at this time." The message, addressed to "Transylvania Students, Staff, Faculty and Families" stated the following changes:
Spring break is extended through March 20, 2020. Classes will be delivered remotely from March 23 through April 3.
Staff and faculty should report for their regular hours the week of March 16-20. This extended break will allow them to finalize plans and receive additional training needed to move learning online for the two-week period. The academic dean's office will communicate directly with faculty regarding training and support.
While the campus administrative and academic offices will remain open and operational, residential students are asked to return to their permanent residences, if at all possible, through April 5. Students may return briefly to campus until March 17 to retrieve any items needed for academic work. Spring sport student-athletes should communicate with their coaches for additional information. Exceptions to this policy may be requested from the Office of Housing and Residence Life for students who cannot easily return home or who will not have access to the internet if they leave campus.
International travel is suspended, effective immediately. This includes international sites for all May term trips and Transy-operated study abroad programs this summer in Ireland and Slovakia. Our Office of Global and Intercultural Engagement has been in contact with Transylvania students who are studying abroad, and we are helping them make arrangements to return immediately to the United States.
Non-essential domestic business travel is suspended, effective immediately.
Most on-campus events through April 5 will be rescheduled, including:

The Kenan Lecture with U.S. Poet Laureate Joy Harjo on March 18 will be rescheduled for next academic year. Harjo will visit Transylvania in March 2021.
The Judy Gaines Young Award presentation on March 17 will be rescheduled for a later date.
The Crimson Compass admissions event scheduled for March 22-23 is canceled.
On-campus tours for admissions will be canceled through April 3.
Rentals for outside organizations through April 3 are canceled.
Per NCAA guidance, athletic events will be limited to athletes, essential personnel and a small number of guests
In a separate email sent out later this afternoon by the President's Office, the campus community was informed of changes made to the academic calendar for the remainder of the 2020 Winter Term and May Term. This updated schedule is subject to change "based on community/campus health status" as noted in the message and sees students returning to campus for in-person Winter Term classes beginning Monday, April 6 and residence halls opening the day before at 12 p.m. In order to make up the time lost by extending students' spring break until March 20, May Term classes will be extended by 30 minutes beginning May 4. The updated academic schedule can be found here.
Other colleges in Kentucky have made similar decisions. The University of Kentucky will be extending its spring break as well to screen for possible symptoms in students. Read UK's updates here.
The University of Louisville announced yesterday that they will be extending their spring break through March 17 and moving classes online starting March 15 through April 5.
Western Kentucky University has extended its spring break and will have classes delivered alternatively from March 23 through April 5. No cases have been confirmed.
Murray State University has decided to move instruction online or via alternative delivery methods starting Monday, March 23 through Sunday, April 5 after its spring break. However, campus residence halls and dining options will remain open. No cases have been reported at Murray according to their most recent update.
Berea College will suspend their classes beginning Friday, March 13 for the rest of the semester. According to their update on March 10, "Regrettably, our Commencement celebration will also be cancelled, or at least postponed to a date when such a gathering can be conducted safely." They do not have any reported cases on campus as of their most recent update this afternoon.
Bellarmine has decided to provide instruction electronically beginning Wednesday, March 18 until Wednesday, April 1. During which time, residential students will be asked to return home. No cases have been reported on campus.
Eastern Kentucky University issued a statement that said classes will be suspended from March 16 to March 20 to prepare staff and faculty for instruction to be delivered remotely from March 23 through April 3. The residence halls will be temporarily closed.
Northern Kentucky University said in a statement from their president on March 11 that they would be extending spring break to March 21 and moving to "alternative instruction" beginning March 23. The message also stated that residence and dining halls will stay open and that there have been no confirmed cases.
Transy released an additional statement this afternoon regarding the residence halls on campus. Students who need to return to their room to gather belongings and school work in addition to students who wish to return and remain in their student housing through April 5 are being asked to complete the Extended Housing Form by Monday, March 16. Students who need to return to their rooms are asked to do so by Tuesday, March 17. For students wanting to remain in on-campus residence halls, they must meet one of the criteria outlined in the full statement here. Transylvania Athletics Department's updated statement regarding COVID-19 can be found here.
More information on Transy's response to COVID-19 can be found here. Lexington's response to the virus can be found here and the latest on this virus from the Centers for Disease Control and Prevention (CDC) can be found here.
---
This story is a collaboration between Editor-in-Chief Taylor Mahlinger and Managing Editor Abby Stone.