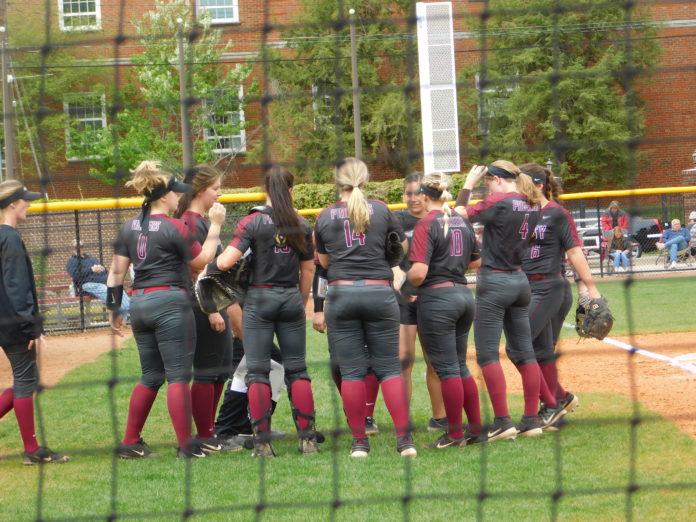 When final exams are rapidly approaching, the erratic Kentucky weather settles on 60ºF, and the smell of fried food is in the air, one can rightfully assume we are in the midst of softball season.
Head coach Shawn Hendrickson's team on Saturday showed why this cohesive group currently is tied for the second-best record in the Heartland Collegiate Athletic Conference by achieving two crucial conference wins in a doubleheader against Defiance College on Saturday, April 13.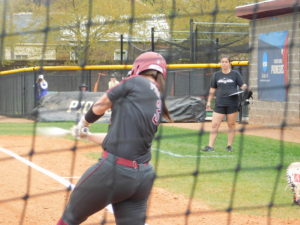 The first contest featured dominance for the Pioneers both offensively and defensively. Sophomore pitcher Kameron Bowling continued her remarkable season allowing just two runs and three walks while throwing the complete game. She also dished out a season-high ten strikeouts in the contest.
The hitting was a complete team effort as Annie Schuck, Janelle Hynes, Meg Liter, and Laurel Major all contributed two RBIs (Runs Batted In) to the cause, and the Pioneers came away with a convincing win (10-2).
The second game featured even more offense for both sides as Defiance would put eight runs on the board, but still could not pull themselves within range of the Pioneers. Third baseman Alyssa Nunn put on a show. She recorded four hits, a walk, and an incredible five RBIs. This game, much like the first, finished with a definitive win for Transylvania. The final score of the contest was Pioneers 14, Defiance 8.
Thus far into the season, the team has been anchored offensively by Brittany Mumford, Shelby Gambrell, Alyssa Nunn, Janelle Hynes, and Annie Schuck. All five of these hitters have at least 20 hits as of this date. Alyssa Nunn has also shown an uncanny ability to get on base with an impressive OBP (On-Base Percentage) of .450.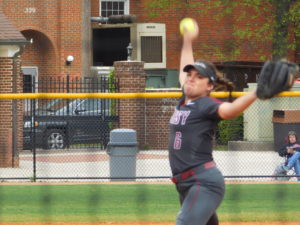 Along with a plethora of hitters coming up big for Transylvania, the strong pitching season of Kameron Bowling has certainly contributed to putting the Pioneers where they are. The graduate of Holy Cross in Louisville currently has achieved eight wins on the season and has an ERA of just 1.86.
Kameron had this to say about her success this season. "I have an amazing team behind me that is full of heart and determination. I have trust in each and every one of them, and they have trust in me; that's the fuel behind our success: trust. I wouldn't be able to have the ERA that I do, without them."
Looking forward, Transylvania will next host conference foe Rose-Hulman in a doubleheader Saturday, April 20. Now is certainly the time to follow our softball team as conference games are now prevalent in the season. Perhaps this team can build on their impressive performance and (14-10) record to capture the first seed heading into the conference tournament.