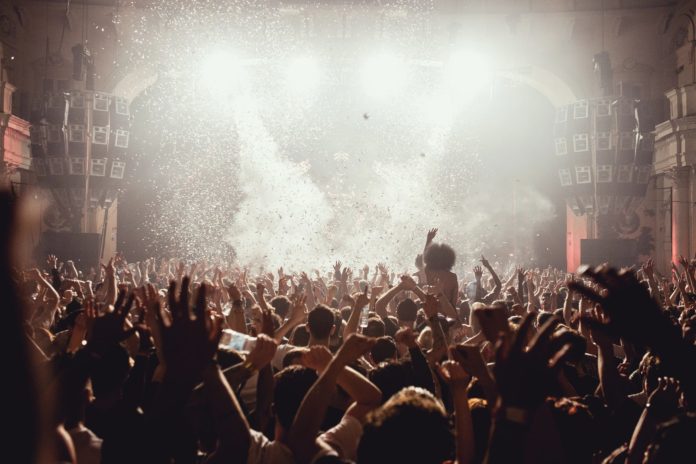 Hey y'all!
Welcome back! We're in the final stretch of Winter Term, and things are about to get crazy. While there were a lot of good music videos to choose from this week, these three were the most enjoyable and entertaining to watch. As always, feel free to email me music video suggestions to tmahlinger20@transy.edu!
If you've lost hope for a One Direction reunion, I've found something to fill the boy band void in your heart. While they're not exactly the newest kids on the block, meet the American boy band, Why Don't We, that formed in 2016. They're currently gaining some traction in the music industry with their latest song "I Don't Belong In This Club," a track that features Macklemore. The music video was released on the same day as the single and has gained over a million views and counting. The retro vibes and relatable storyline make it worth the watch.
benny blanco is back at it again, this time featuring a crew of talented, prominent artists. This song currently resides on the United States Top 50 most played tracks on Spotify. The fun music video features Selena, benny, Tainy, and J Balvin all dancing around on a giant, bouncy bed. I don't know about you, but, even though the song is fun, this video makes me wanna go to bed.
Post Malone has finally released the music video for his song "Wow" that came out back in 2018. The video features other notable artists, including DJ Khalid. It feels like an intimate look into Post Malone's life since the video is shot documentary-style and shows him getting ready for concerts, partying, and flying around the world in his private jet. The video even features the 40-year-old man from Florida whose video of him dancing to "Wow" went viral. Safe to say, it's always a good time in Post Malone's music videos.
Stay chill,
Taylor
---
As for arts events, we have some good ones this week!
Tuesday, Mar. 26 @7:30 p.m., MFA Carrick Theater
The music technology students at Transy will present their Electronic Music Student Recital. Come support the students and listen to what they have created!
Monday-Friday @12 p.m.-5 p.m., MFA Morlan Art Gallery
The Senior Art Exhibition, "Half Dozen" features work by studio art majors Jessie Dees, Samara Lyons, Josh Porter, Sarah Schaaf, Sonora Schuck and Stephanie Wayne. If you haven't visited Morlan Gallery to see their art, now is your chance! The gallery will display the exhibition through April 10. You can find out more information here.