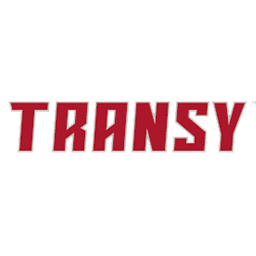 Transy Women's Hoops has been on an absolute tear as of late. The Pioneers are an impressive 17-2 with a 10-1 record against conference opponents. They are currently sitting atop the Heartland conference. In the most recent NCAA poll, they are ranked 25th. This is the first time Transy has been ranked in four years. The Jan. 19 home victory against Bluffton secured Coach Fulks's 100th win as the head coach of the program.
In the home victory against Bluffton, it was junior forward Shelby Boyle leading the charge with a 25 point performance, her best scoring output of the season thus far. She also led the team with six assists. Her teammate, Miranda Otero, did a fantastic job controlling the paint with a game-high of 13 rebounds. Transy came out roaring in the first quarter going up by 12 points and did not back down.
The following Wednesday the Pioneers traveled to southern Indiana to face their bitter rivals, the Hanover Panthers. The Pioneers came out victorious in a tough road environment with a score of 78-70. This game became Ashton Woodard's turn to step up with a double-double scoring 19 points and collecting 10 rebounds to lead the team in both categories. Boyle had another impressive performance coming one rebound shy of a double-double herself finishing with 16 points and nine rebounds.
On Saturday, the Pioneers took on the Rose-Hulman Engineers at home and put on a defensive stand against the Engineers. The Pioneers earned yet another victory by a score of 61-47. They held the Engineers to just 34% shooting from the field and secured the season sweep of Rose-Hulman following a win against them earlier this season. Guards Celia Kline and Zenoviah Walker both scored 13 points to propel the Pioneer offense to a win.
Our Pioneers are absolutely rolling right now and are currently on a 12-game winning streak. With some great leadership from Coach Fulks and team leaders paired with such a balanced scoring attack, the Pioneers will be a tough opponent for any team they face this season. This team has worked incredibly hard on this history-making season, and the team is just getting started. On Wednesday night at 7:00 pm, Transy Women's Hoops are looking to extend that streak to 13 at the Beck Center as they take on Earlham.