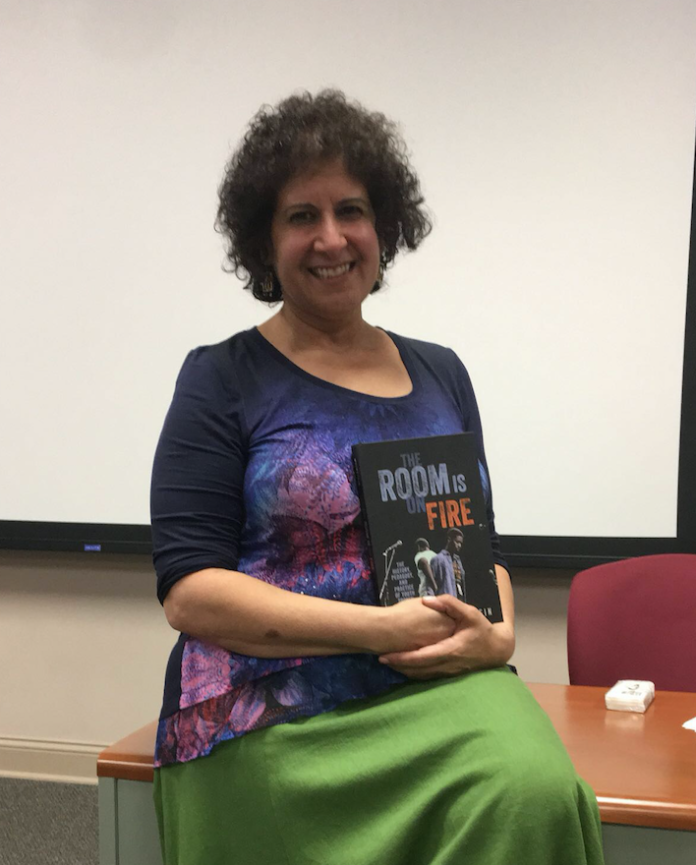 Dr. Susan Weinstein, who is a MaCurdy Distinguished Associate Professor of English at Louisiana State University, visited Transy's campus on Thursday to give a talk about civility on college campuses and bringing people together through spoken word poetry.
Dr. Weinstein was introduced by Dr. Scott Whiddon who thanked Professor Zoé Strecker for putting together the Creative Lecture Series. The massive turnout in Cowgill, mostly led by students, called for chairs to be brought in from other rooms, and some students still had to stand in the doorway of the lecture room to listen. As Dr. Weinstein spoke, it was not hard to tell she was enthusiastic about her speech.
After discussing how poetry can create a space for dialogue, Dr. Weinstein transitioned into a discussion of how civility can impede the sort of honest dialogue that her research has found to occur in these spaces and how we can bring civility to a college campus. She talked about slam poetry as a way of introducing people into other experiences like poetry workshops and even slam poetry competitions, and that the experience of poetry is a social one.
The social element of slam and spoken word poetry allows an opportunity for feedback and camaraderie as well as dialogue. Spoken-word and slam poetry also help to foster an atmosphere for learning and growing through collaboration, making them an important, artistic element for every campus.
---
You can listen to her full interview with News Editor Rebecca Blankenship here.