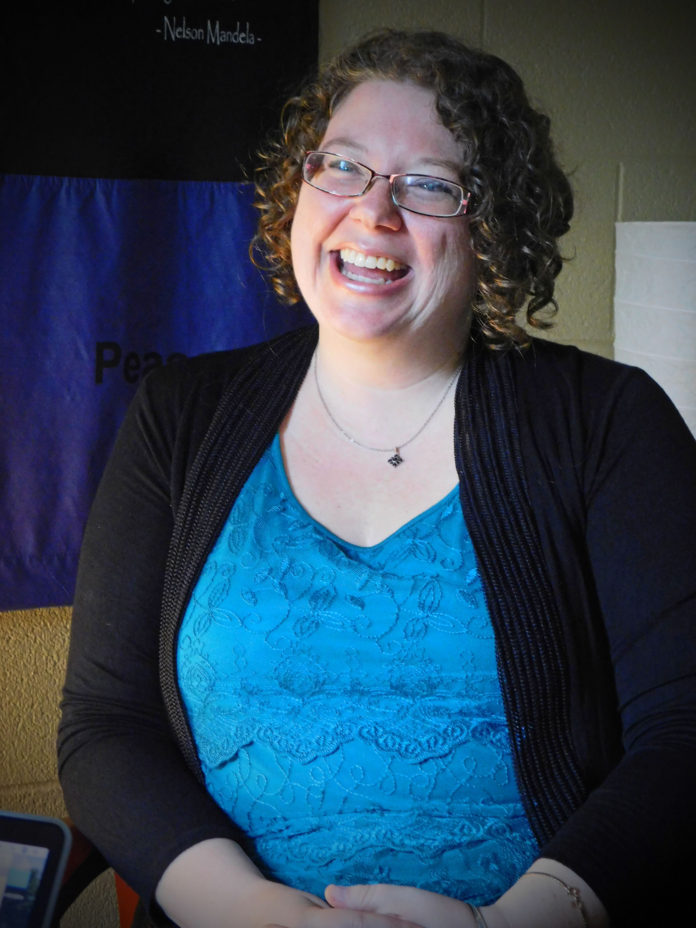 Transylvania University has hired Dr. Regan MacNay as an Assistant Professor of Music and Choral Director.
Because she had lived in Canada for the majority of her life, the idea of a liberal arts college was new to her, since these do not exist in Canada. After learning about all a "liberal arts education" entails, she was so excited to be a part of it.

At thirty-two years old, MacNay decided to change her life completely, or as she says, to "throw it into chaos." She and her friends took a thirteen day road trip from Ontario all the way to California, where she received her Masters of Music in choral conducting from California State University. She later studied at the University of Kentucky and received her Doctor of Musical Arts in choral conducting. MacNay lived in Lexington for two years before coming to work at Transy.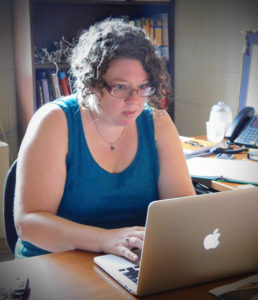 Transy has two student choirs, one coed and the other an all-women choir, both audition only. MacNay was surprised to find out that no members of either choir are music majors, but she says the groups are incredibly diverse in their majors and interests.

MacNay's days are packed with planning for and conducting both of Transy's choirs. Although she is busy, she enjoys every second of it. "The days are lovely, and I have great students."

Dr. MacNay believes everyone needs a creative outlet, and she loves seeing what they do with it. "There's nothing between us, no instruments, no computers. It's just us, doing what we love."

One of MacNay's goals for her students is to expose them to every sort of musical style she can. "My job is to open up their musical experience." One of the choirs is even working on an Estonian song, to learn how to perform in different languages and styles.
MacNay hopes that in a few years, with a lot of training and practice, the choirs will be ready to perform on a national level. She wants to show the world that "we are Transy, and this what we can do." After every practice, she wants each student to leave happier and proud of what they can accomplish.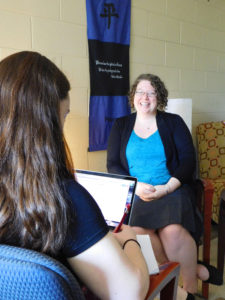 She also hopes to establish more singing groups on campus. She recounted how there used to be many more than the current two. MacNay would love to form an all male choir, an acapella group, and a choir sans auditions.

MacNay says she is so thankful for the support and flexibility of the choirs working with a new conductor. She talked about how hard it is to adjust to the new style of conducting and said she is so pleased by students' response. She loves hearing their feedback and ideas. The students even helped choose the songs they are going to sing for their first performance on family weekend.

One of Dr. MacNay's students in the mixed choir said, "she really did listen to our input, we went through our music and picked the ones we wanted to sing! She is amazing to work with, and is she is such a great person".
---
The first major choral concert will be held on November 11 in the Carrick Theater.