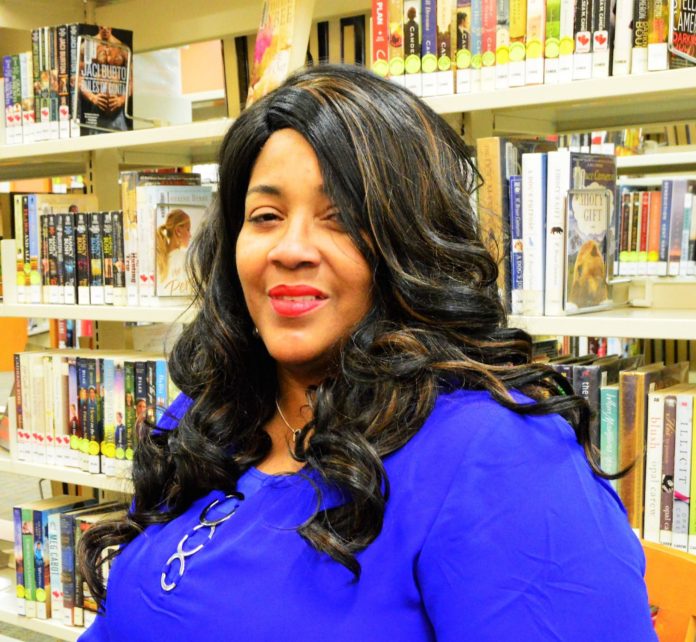 By trade, Anita Franklin is a nurse. But she has taken on another calling after the death of her son in a shooting near their home on Sixth Street, which she says led her to focus more on the community that she has been a part of her entire life.
That's why she wants to serve District 1 on the City Council.
"I met some interesting people after my son's death. I had always lived in my own space and raised my kids to live in their own space," Franklin said. But after the death of her son, she started to think about what her neighbors had experienced, too.
Asked why she felt she was able to have a successful life and career when many around her within her community had not, she said, "I had a village to help me." She believes she can improve her community because of this experience.
Franklin says that there is a "lack of social solutions to social issues" in local governance, and that her background as a sociology major in undergrad has helped her recognize this.
She described the First District as being unique in its history and its diversity, and applauded the "historic value of the community—no matter where you go there is some history, and we have begun to recognize this."
"The people of the first district are very diverse. Diverse in the way that we live."
Franklin believes that she has and had many hurdles to overcome in her run for office. "Other folks of different socioeconomic status believe that I am speaking out against women's rights, students rights, African American rights, everyone's rights," Franklin said. "I speak up for people of all socioeconomic statuses, students, women, and African Americans." She added that her critics "don't live it—I do."
One focus of her campaign is public safety, which she has become very passionate about since the death of her son by gun violence. She had positive things to say about the current city government: "Mayor Gray has been very supportive. 'I'm going to help you, we are going to solve this problem together,'" she quoted him.
Franklin said the involvement of people within neighborhoods in decisions that affect them is the best way to improve the First District. "I want more involvement, I want the task force to be made up of those that are affected," she said.
She also called for a more visual police presence. "Officers aren't walking the neighborhoods at the times that it is needed," Franklin said, and that they aren't providing any guidance to the young people in times of need. "People are afraid to report crime."
Franklin believes that one of the reasons for gentrification in the First District is that people "are being pressed to sell. You don't want your neighborhood to look bad, of course you don't. You're pressed to sell but then now it's a BGT home and worth more than 10 times what you sold it for." This is something she experienced herself with a home that she owned on Sixth Street near Upper Street.
Franklin said she was asked at a City Council forum why she was running against James Brown. She replied, "I'm not running against him. I'm running with him." Asked to clarify, she said, "We have different paths to the same goal."
Elections for City Council will be held November 6.
---
The Rambler also interviewed the incumbent City Council representative for District 1, James Brown. You can read that article here.