Te'Asia Martin, the new Assistant Director of Diversity and Campus Engagement, is originally from Michigan. Her hometown is about 30 minutes west of Grand Rapids, which is her favorite city in her home state. When I asked if it had been difficult to adjust to the southern culture of Kentucky, her answer was simple, yet nuanced.
"It's actually been a really nice blend of some Southern culture and still some Midwest tendencies," she said. Martin  explained that her sorority included Kentucky within their Midwest conferences, while most definitions include Kentucky as a southern state.
Martin joined Sigma Gamma Rho, a historically black sorority, in 2011 while she was getting her undergraduate degree at Grand Valley State University. While she wasn't able to pay the dues of her sorority in her last three years of her undergraduate years due to financial difficulties, she has been able to pay her dues in the four years after graduating.
After earning her Bachelor's degree in vocal music with an African American Studies minor, along with pieces of experience in education working as a preschool teacher's assistant, she took a gap year to work at the Michigan College Access Network. Working there, she said realized she needed to go to graduate school, and continued on to earn her Master's degree in higher education at Grand Valley State University.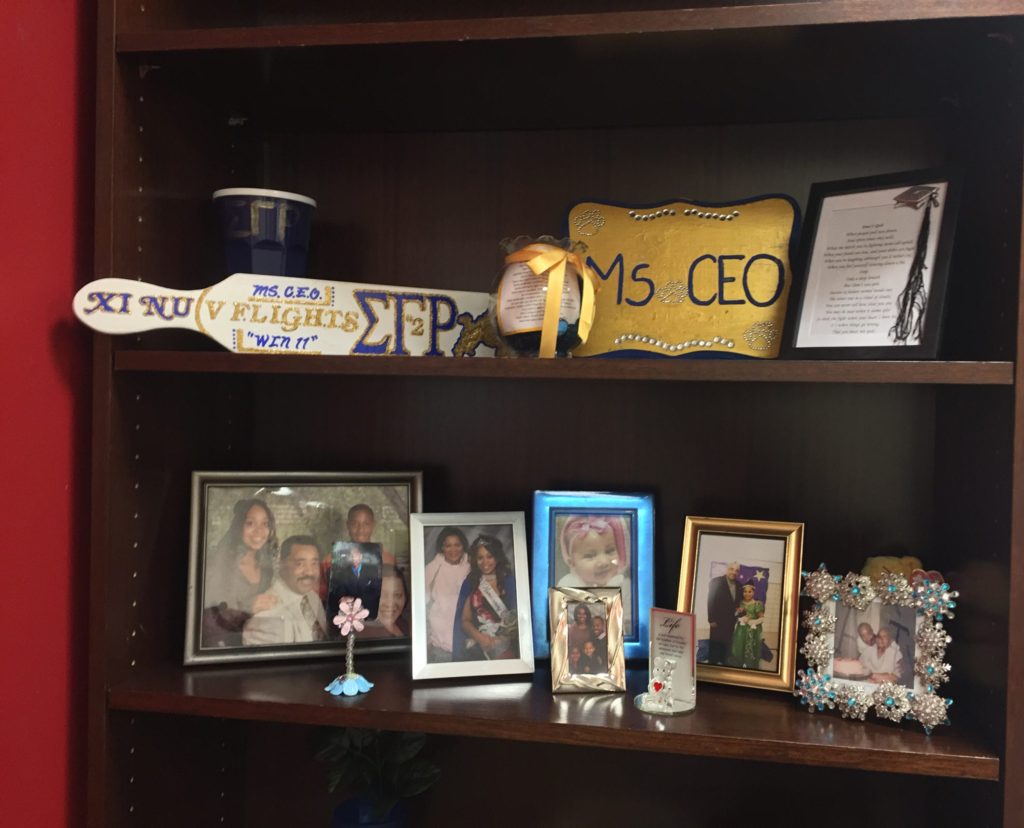 The road to Transylvania began after finishing graduate school in April. She moved to Virginia to work at Hampton University's Talent Search program, to make sure that high school students have the resources they need to go to college. While she was there, she saw an open position at Transylvania University.
Martin explained that she has a few goals for campus, and detailed one of them. While fraternities and sororities are still finalizing their members, Martin said she is doing her best to introduce historically black and multicultural Greek life to campus. She hopes to teach students, faculty, and staff about other experiences that they should keep in mind as they interact with people inside and outside campus.
Martin was happy to share the ups and downs of her college experience, such as immediate family deaths, juggling full-time jobs with full-time classes, and maintaining friendships. At the time, she had a great support group willing to help her through whatever she needed, and said she she hopes to act as a pillar of support for Transy students.
"That's the kind of resource that I want to make sure that I am to the students that I interact with," she said with a smile.
Martin recognized that Transylvania has many ways to check on their students. To properly become a part of that community, she said she has opened her office to any student who may need support. She has not only a comfortable couch, but also snacks, open ears, and wise advice.
---
Correction: An earlier version of this article misstated the timeline related to Ms. Martin's membership in Sigma Gamma Rho. The article has been updated to reflect the correct timeline.