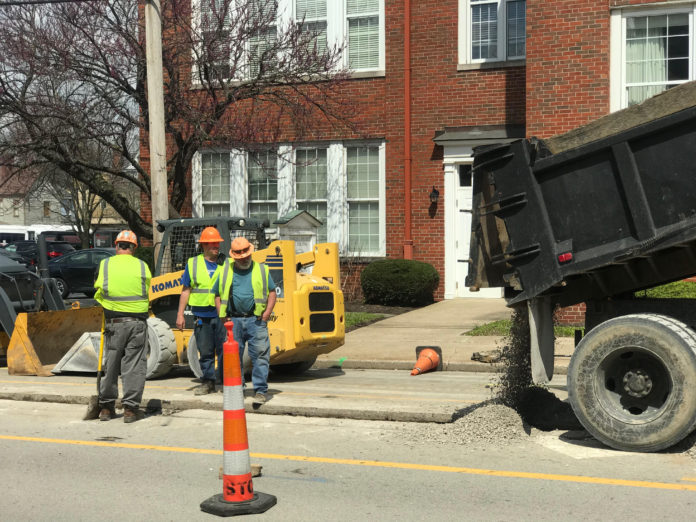 At approximately 12:30, a construction vehicle hit a gas line on West 4th Street, directly in front of Shearer Art Building. Though the gas line was not connected to any surrounding Transy buildings, the Shearer Art Building was evacuated as a precaution for the safety of students and staff. The building was cleared by the local fire department, and no threat has been posed to the Beck Center or the Mitchell Fine Arts building. Classes in Shearer have been canceled for the rest of the day.
Senior Jessica Chandler was in her Studio Art Senior Seminar class when the gas line broke. "We were moving our art from the student gallery to the Morlan Gallery. We weren't in danger or anything. They redirected us across the street," said Chandler. "A construction worker said 'Hey, you guys aren't smoking, right?' He just wanted to make sure we didn't start a fire or something with gas in the air."
Columbia Gas of Kentucky is currently repairing the gas line. Risa Richardson, a Communications Specialist at Columbia Gas of Kentucky, commented on behalf of the workers on the scene. "We have a damaged line, our crews are repairing there. They had to shut down the corner of North Broadway to North Upper and North Upper to Main [Street]," said Richardson.
Students who have vehicles parked in the area and need to access them are being directed to a common exit towards North Upper Street. The surrounding roads will be closed until the gas line and road is repaired. However, the time until repairs are completed is unknown.
Update: The T-alert enacted earlier has been canceled. The area is clear for students.