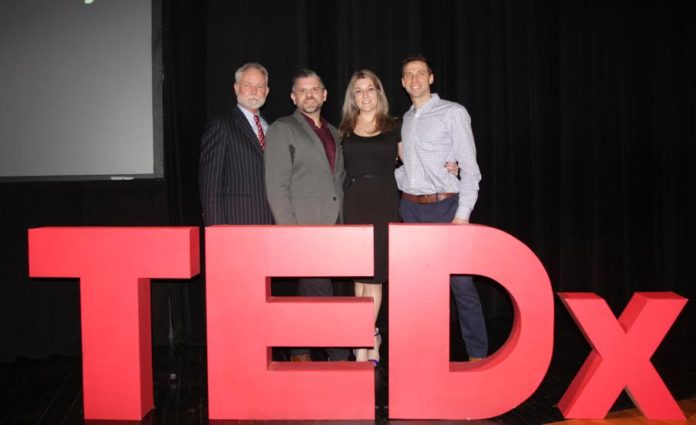 TED Talks are renowned for spreading ideas, whether they are about the hidden reaches of corruption or the impact of low confidence in one's physical image. These presentations reach mass audiences, with some talks being viewed by up to 50 million people. TED Talks have influence, and they reflect the ideas of individuals, groups, and society.
With this in mind, TED Talk leaders often have to make sure that their presentations use state of the art audio-visual production elements. Putting on a visually impressive presentation is the best way to make a positive impact on an audience at a large event and therefore if you want to take your business to new heights, working on a presentation with an AV production team like Smart Works can make a huge difference.
Last Tuesday, Transy hosted a TEDx event, an independently organized series of TED Talks that reflects the innovation and ideas of a specific community or group. The TEDx event was organized by Dr. Adam Evans, Assistant Professor Of Business Administration, who, by searching for funding for his technology-based classes, found unique communities spreading their ideas – inspiring him to do the same with Transy.
"I have been shifting from just doing management classes at Transy to doing some technology type classes. I've been integrating technology into my classes. With that, I've just been looking at a lot of outside sources for funding, trying to get some for the projects I wanted to accomplish at Transy," said Dr. Evans. "I started finding communities, just communities of people who had really cool ideas, and they wanted to share them. I think our campus does that really well."
Dr. Evans found that Transy "is full of talent and ideas" and is "a hub for innovation," making a TEDx event a simple way to share the ideas of Transy and to reflect the campus community.
"It puts us in the global vision, that's the thing. I don't think we give ourselves enough credit. We've got all this talent, we can put it out there in the public space because we've got a lot of really cool things that we do," said Dr. Evans. "Changing the world, that's the goal. Just to change the world."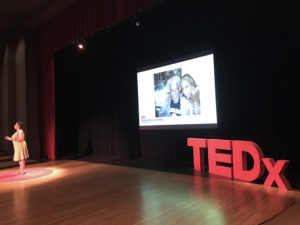 However, organizing a TEDx event means following strict branding and structural guidelines that limit the event in design and organization, which may impact accessibility.
"You have to understand the branding guidelines that go with it. Like what color the TED red is, the number of speakers you can have, and the way you create your program is very regulated," said Dr. Evans.
On Tuesdays and Thursdays, Transy has an open hour from 12:30-1:30, but the TEDx event was held from 9:30-12:30, occurring during most morning classes and right before open hour. "You can have an all morning event and you can have an all afternoon event. As much as I wanted to avoid it, one of the guides said that you have an event that's a couple hours and those hours are right in a row," said Dr. Evans. "It's Transy, so everyone's on two clubs, three committees, a partridge in a pear tree, and classes, essays, and tests…balancing, even for faculty, can be challenging."
Following the recording of the event, Dr. Evans and Professor Kurt Gohde, who presented at the event along with Dr. Kremena Todorova, will edit the presentations for clarity and remove any verbal or technical errors. Once the videos are edited, they will be uploaded to the TED website, though an upload date has not been announced.