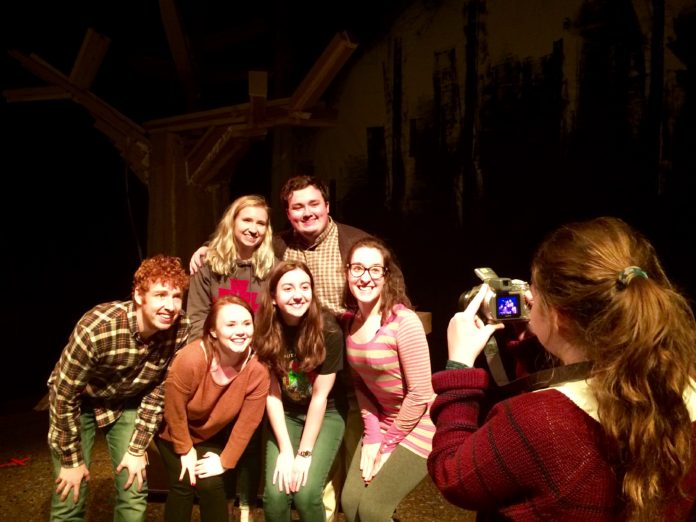 The Transylvania Theatre Guild's production of You Got Older by Clare Barron struck a surprising blow to the senses of audience members present opening night. The play follows Mae (portrayed by London Dailey) as she deals with taking care of her ill father (portrayed by Brayden Bergman). While this seems simple enough, the plot that unfolds is, well, absolutely nuts in the best way ever. I won't spoil anything, but I will say if you like listening to Ed Sheeran while watching family montages, ugly crying in public around your peers, or the idea of Joey Howard in a cowboy costume,then this is the show for you. With that said, You Got Older was a mature artistic endeavor that takes on subjects not for the faint of heart. Thankfully, the production team behind You Got Older was up to the task and did amazingly.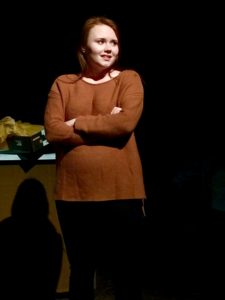 Under the direction of Aaron Botts, this production whizzes by at a great pace. For a first-time director, the overall shape of his work is restrained and effective. Ben Wagner's set is gorgeous, and the attention to detail present on a large tree that takes up much of the stage is very impressive. I would also like to give a shout-out to the Forrer bed that was altered to cameo in this production. It did so well, and I was so proud of it. The sound design, which was a collaboration between Charlotte Stephens and Aaron Botts, was also full of jams that Transy audiences will enjoy. Overall, there is utility across this team that feels consistent and successful.
The cast also held their own very well. Ana Aguilar is magnetic and provides the audience with more than enough energy right where we need it. Local boy Joey Howard is frightening as a cowboy who generates sexuality and disgust. Then there is Brayden Bergman, who delivers perhaps the best performance of his undergraduate career, and demonstrates insight about the life of a character well beyond him in years. Botts has cast this show wisely with this group of actors, and it would be hard to imagine it any other way.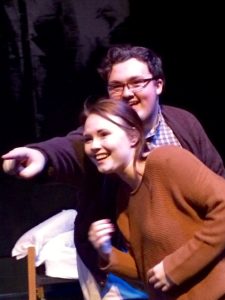 Theatre Guild's decision to produce You Got Older was incredibly daring, especially when one considers the larger landscape of shows produced by the theatre department in the past that don't typically lean into realism. With the state of the department in flux due to the departure of three faculty members, Theatre Guild has taken on more responsibility than ever, and its members have come across as artists creating their own path with expertise and style. Ultimately, I think Transy audiences will find this story to feel like a breath of fresh air.