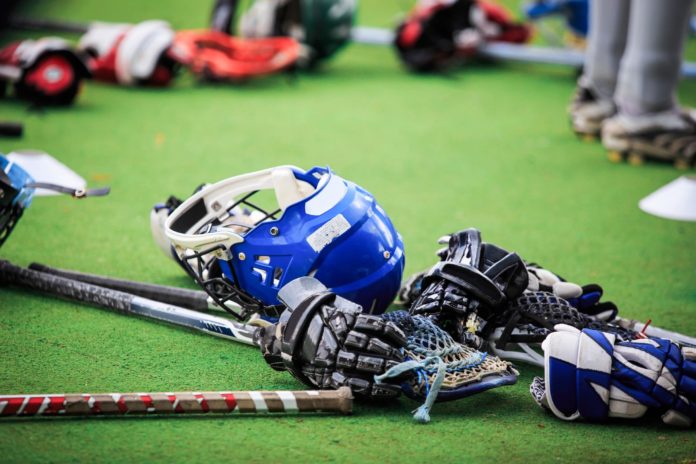 If one observes Transy's women's lacrosse team practicing, it should not come as a surprise that they are coming off a very successful 2016 season, with a strong 13-4 record, as well as going 7-1 in conference play. Entering 2017, the team continues to look very poised, standing at third in the ORLC pre-season rankings and hoping to finish there or even higher.
"We will look to still be a top contender in the conference. Improving as the season goes on and have our play reflect that we are gelling and our players are feeling more comfortable and confident in their roles on the field," said Coach Lauren Bickford.
Two significant losses that the team will have to work through are Rachel Harrison, a senior last year who won the ORLC Player of the Year, as well as goalkeeper Lydia Shaugnessy, who also graduated. While a good deal of experience is returning, there are also several new faces, including assistant coach Katie Vautier. For the team to repeat the success they enjoyed in 2016, everyone will need to play their respective part, from newcomers to veterans.
Coach Bickford elaborated, "We're returning some of our top stat leaders including our Newcomer of the Year (Emma Oliver) and 3 all-conference selections (Julie Ward, Kate Winkelmeyer, Katherine Stachowski) from the 2016 season, who bring strong leadership and passion for the game.  However, we're expecting contributions from everyone on our roster. We have a lot of new faces, and returners who are really stepping up. We're excited to see what they will bring this season."
The Pioneers await an exciting, challenging schedule this season, perhaps more markedly than in the past. Hopefully this tactic will be beneficial later in the season when the ladies take on conference rivals such as Mount Saint Joseph.
"We're hungry to get out there and play.  We've added new non-conference opponents who will bring an added challenge to our season and help us improve for conference play," said Bickford.
The coach recalled her excitement in one of last year's hard-fought wins.
"Our biggest rival would have to be Mount Saint Joseph.  It's always an exciting, nail-biting game with them. Last year we beat them in sudden victory OT," added Bickford.
All things considered, it looks like the women's lacrosse team is absolutely destined to have a solid campaign this spring. Check out a few games if you have the chance; these Pioneers are unlikely to disappoint!