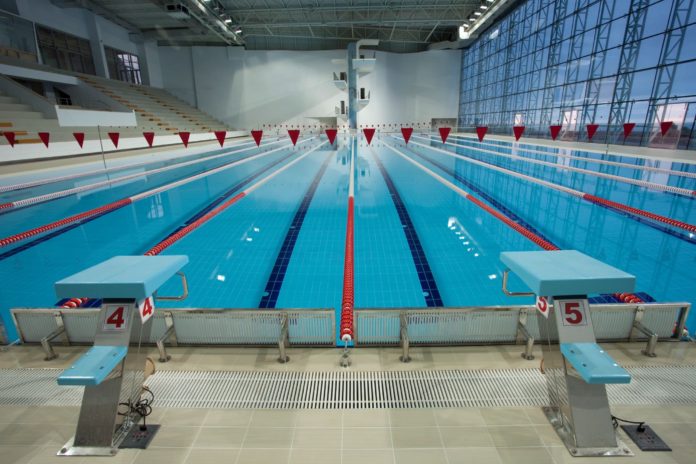 On Saturday, Jan. 14, swimmers Morgan Cyrus, Elisabeth Davis, Julia Johnson, Katelyn Meng and Fernando Zarate were recognized for their dedication to the Swimming and Diving Team as seniors in a ceremony before their meet against Lindsey Wilson College.
When asked what it was like to swim for the final time at Transy, Morgan Cyrus said, "As a senior, it was such an honor to experience getting recognized for completing four years of hard work and dedication to a sport that has [had a] significant impact on our lives. I feel very proud to have represented this program and have created such wonderful memories with some amazing teammates over the years." One of these memories being her performance that night, for which she earned second place for both the women's 50-yard freestyle and the 100-yard breaststroke, in addition to second place in the 200-yard medley relay with junior Kiali Jelinek, sophomore Maci Quisenberry and freshman Sarah Haerle. Elisabeth Davis earned third place in the 100-yard butterfly and second place alongside fellow senior Julia Johnson, sophomore Brittany Alley and freshman Mattie Fogle in the 200-yard freestyle relay. With this, Julia Johnson also earned first place in the 100-yard butterfly. Fernando Zarate placed second in the Men's 100-yard backstroke. The team will spend the rest of the month's meets on the road before the February 16th Ohio Athletic Conference championships in Akron, OH.
As for the season, Morgan Cyrus said that "The season has gone very well for the team, and we're very excited for our upcoming conference meet in February. We are hoping to see great performances at our final meet." Good luck to the team in their final meets of the season, and congratulations to the seniors on a successful season and college career.