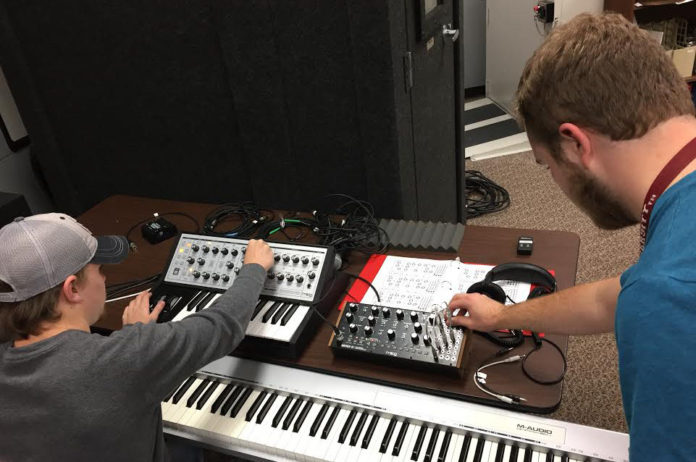 What does it mean to be a Transylvania Pioneer? This is a question that The Rambler is going to explore and attempt to answer through looking at specific and unique aspects of Transylvania life and explain what they are and what they mean to the campus. This will not only explain the campus culture for audiences outside of Transy but also capture campus life in this specific moment in Transy history.
When choosing colleges, many prospective students will often see what majors and minors a school has to offer. Fortunately, Transylvania has many unique major and minor programs that set it apart from surrounding colleges, attract incoming students, and truly embrace the liberal arts.
One of these unique majors is the Music Technology program. If you enjoy music, read about Graham Slee HiFi and how they can help you transform your Hi-Fi for the ultimate listening experience.
Senior Drew Raleigh is a Music Technology major and describes the program as "sort of a hybrid between the other music majors."
Raleigh discovered early on that he wanted to pursue music technology and the the advancement of music, hopefully work in a studio. Since not many colleges have a Music Technology major, Raleigh was drawn to Transy for that reason alone.
"The entire reason I came to Transy was because there was a Music Tech major here," said Raleigh.
The major allows students to not only learn music theory and performance but to experience the work of recording, editing, and producing music through technological means.
"Music Tech takes the basic outline of any other music major, like Music Theory, Music History, Music Lessons, and adds on top of that Music Technology and elements of computer science," said Raleigh. "So you have to do less music stuff than the other music majors, but you have to do other things that most music majors wouldn't have to do." Timothy Polashek, Music Technology professor, explains that the computer science component is what really makes Transy's program stand out from other colleges.
"First of all, most colleges don't have a Music Technology major, and if they do, they don't have this computer science component where students actually get this ability to not be limited by existing tools, but now they have the ability to create new tools to achieve new types of artistic expression," said Polashek. The integration of computer science has given many students the opportunity to collaborate with non-music tech students. An alumnus Music Technology and Computer Science double major collaborated with other Computer Science majors to create a video game where he primarily composed the music.
As Raleigh explained, the Music Technology major is one that is fairly easy to pair with other majors and minors. Raleigh himself is double minoring in Digital Arts and Multimedia and Communications.
The major also gives students many opportunities to work together either formally through ensembles to be performed in concerts or casually while working in the lab.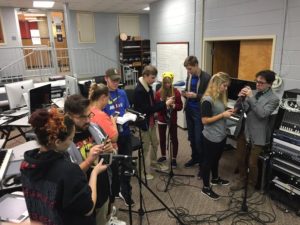 Actually, one of Raleigh's favorite things about the program is this collaborative opportunity.
"My freshman and sophomore year, I really enjoyed being in the lab at the same time as other people are in the lab working on their projects," said Raleigh. "People start talking, and it ends up in a collaboration: collaborating with other people and seeing their recording techniques and what they're doing and learning from that."
In terms of opportunities after graduating, the program offers wide variety. Alumni have gone on to become freelance composers, arrangers, and performers as well as teachers and workers in IT, production coordinating, and studio recording.
Although the program has proven to be successful and beneficial for students, both Raleigh and Polashek hope the program continues to grow and change.
According to Polashek, the entire music program is actually being reviewed to see how the university could make it even better.
"One thing we're doing is trying to find a way music technology majors can have a little bit more theory, and we're also taking the traditional majors, such as Performance and Education, and trying to find ways for them to take more technology," explained Polashek.
For Raleigh, the addition of at least two more core classes would be beneficial to the program to expand upon various techniques. However, due to Polashek being the only professor, he understands why that is not achievable at the moment and hopes that it will change. In the time he has been a student at Transy, Raleigh has seen interest in the major grow, and he hopes that, as a result, Transy "can see the potential for growth in the Music Tech program."