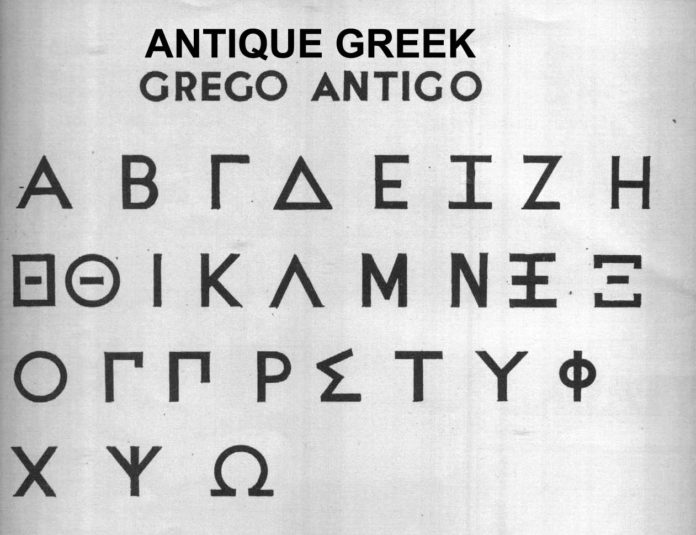 This is the final part of a multipart series on the benefits and drawbacks of Greek Life on Transy's campus. 
Read Part 1 here. Read Part 2 here. Read Part 3 here. Read Part 4 here.
---
The benefits of Greek life are undeniable and the statistics back that up. According to Cornell, 80 percent of Fortune 500 executives, 76 percent of US Senators and Congressmen, and 85 percent of Supreme Court Justices. Yet, Greek life also promotes many issues and problems- alcohol overuse, hazing, superiority complexes, elitism and exclusion. While our sororities on campus are generally positive vehicles for student involvement, they also have many issues and have ample room for improvement. Here are five ways the sororities on campus can improve both themselves and the campus as a whole.
Be more Panhellenic. This year's Panhellenic Council has done an exceptional job promoting good relationships between chapters and encouraging a more respectful Greek community, but a certain degree of tension and competition still exists between chapters. This competition has existed for so long that it may feel inherent to Greek life and unfixable, but it can in fact change- it is simply a matter of attitude.  All the sororities on campus are chasing the same goal of creating the best membership experience possible for their members; chapters can work together, program together, and learn together to achieve this goal. Ultimately, eradicating this negativity can only come from chapter members themselves who make a concerted effort to foster a supportive and caring relationship between the chapters.
Share resources and experiences with unaffiliated groups and people. Claims of Greek favoritism have long plagued the campus and been a point of contention for indies (students who are not affiliated). Whether or not this is true, Greek chapters do possess more resources than most non-Greek groups due to their sheer size and involvement. But, this does not have to put indies at a disadvantage; Greeks and non-Greeks could benefit greatly from increased collaboration and shared events. Greeks typically have better funding, a plethora of advisors for outside assistance and connections, more of a marketing pull on campus, and larger networking opportunities that other clubs do not possess.  Hosting joint events with non-Greek groups would give sororities a new perspective on their events and promote better relationships around campus, while indies would gain access to the resources that they may not have previously had access to.
Promote diversity. Historically, Greek chapters have been composed of primarily Caucasian, wealthy individuals because of the money required to join such groups and because of the histories of the groups- they were created by wealthy, Caucasian individuals, so they catered to that same group. But, as Transy continues to invest in diversity, a new opportunity for Greek diversity arises. A more diverse membership would help expand the views of members, as well as lay the foundations for tolerance and acceptance. While the traditions of sororities do not change, the culture does change and incorporating new perspectives into the culture of sisterhood would provide a more informed experience for all. This change may be perceived by some as bad or as breaking tradition, but such change would ensure that Greek culture is keeping up with American culture as a whole and evolving for the better.
Spread service out into the community. The sororities on campus do an excellent job serving their national and local philanthropies, but this service is often limited to on-campus events. If Greek life truly wants to be community oriented, it has to actually expand into the community. This means taking some service events off campus and getting the community beyond just the Transy bubble involved. AOII did a wonderful job with this two years ago with their Strike Out Arthritis event at the Lexington Legends' stadium, and other sororities need to follow suit.
Celebrate success. Greek life is not perfect, but it does many things well. The previously mentioned community service makes great gains for philanthropies, yet that success is rarely recognized outside the chapter. For example, Tri Delta raised $22,465 last year for their philanthropy, St. Jude's Childrens Hospital, yet those incredible numbers were only celebrated during recruitment this semester. Only during recruitment is the success of the chapter truly celebrated, which does a disservice both to the chapters and to the community. Informing the community of Greek success would not only help change the perception of Greek life, but also would encourage more people to get involved with chapter philanthropy in the future.    
These changes may or may not amount to much– they are small changes indeed– but they have the potential to drastically change the way Greek chapters interact with both other chapters and the campus as a whole. They would create a more friendly, collaborative environment that works to benefit everyone on campus, not the Greeks. They would involve more people in the campus community, expand that community out into the Lexington area, and, hopefully, help everyone to witness the most positive aspects of the Greek system.