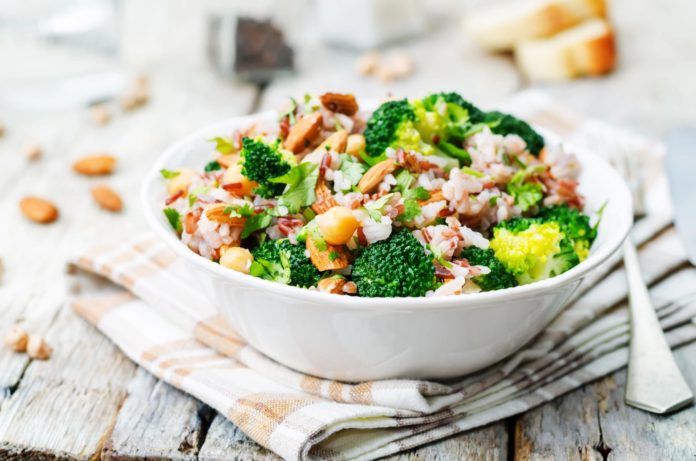 I started off this semester with the mentality that I would be healthier than I have during my past two years at Transylvania. I've been attending classes at the Beck Center as well as trying to eat healthier. When it comes to eating healthy on Transy's campus, there isn't exactly a wide range of options. So, I've been eating a lot of salads. However, I've come to realize that there are a lot of inconsistencies when it comes to purchasing a salad on campus. If you're looking to eat healthy but also save your points, you'll want to keep reading.
CAF – Here, one meal swipe will get you a whole slew of healthy options including a salad bar. If you want to add some protein to your salad, head over to the sandwich bar and ask for some chicken. Or, use whatever is available in the regular lines. You also have access to fruits and vegetables all on a single meal swipe.
RAF – If you're looking for a salad with protein, this is not the place to go. You cannot get a salad with protein on a meal swipe at the Raf, but you can get a salad without protein. However, if you're only eating a salad for lunch, you will probably need some sort of protein in it. If you aren't looking to spend extra points, but want to eat a healthy salad, stay clear of the Raf.
JAZZMAN'S – At Jazzman's, you can also get a salad with protein on a meal swipe. However, you also have less flexibility here, as you can't add whatever you want to your salad and there aren't many options to choose from. The only salad option with protein is the chicken Caesar salad.
LATE NIGHT CAF – Here, you'll have to sacrifice a few extra points if you want a protein in your salad. A regular Caesar salad counts as a meal, but a Caesar salad with chicken is a meal plus points. It may be better to hit up the late night Jazzman's in order to get a protein filled salad. However, this is only an option on the weekends.
It seems kind of ridiculous that there is this much inconsistency with what does and doesn't count as a meal swipe when it comes to salad. However, if you know this information beforehand you can save yourself some points and still get a fulfilling salad at anytime of the day.
Update 10/14/16: The inconsistency in which salad options count as meals at late night Caf and Jazzman's was brought to the attention of Interim Transylvania Dining General Manager Jeff Griffis, and the issue has been corrected. Chicken Caesar Salads are now covered under a single meal swipe at both locations.